We can't imagine anything more fun or satisfying than doing what we love to do every day (and getting paid for it!). We are passionate about meeting and helping people from all around the world through our language services, and our love of languages is what fuels our passion. Our combination of the best people and language technology helps our clients succeed in the competitive global marketplace.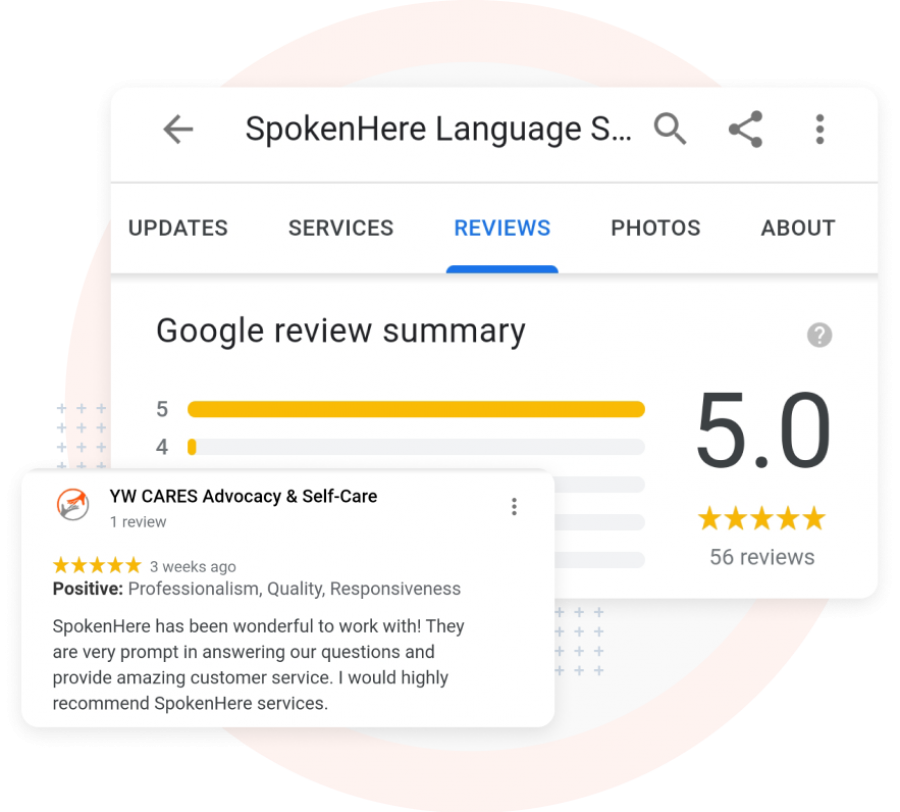 We believe in the power of great relationships.
Our Vision
At SpokenHere, we envision a world where differences in language do not keep people from building deep and meaningful relationships with one another.
Our Mission
We apply our expertise in foreign language services to help your business build better relationships with the people it values most.