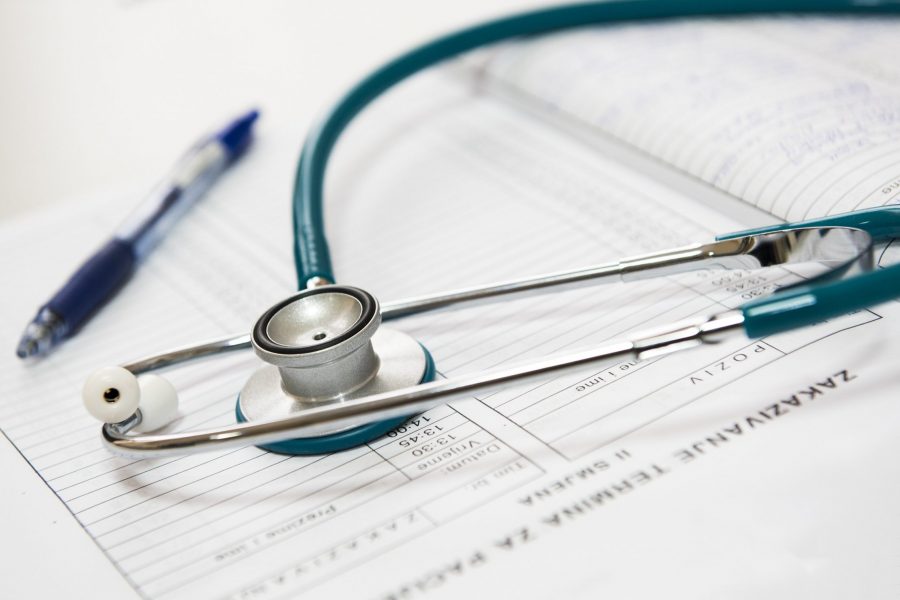 SpokenHere has enjoyed supporting the incredible team at Axiom Medical. This Texas-based medical case management organization provides occupational health services for the full life cycle of their clients' employees.  During the COVID-19 pandemic, Axiom saw a significant increase in Limited English Proficiency (LEP) patients calling in for telephonic care.
Axiom saw its foreign language medical case management load increase by 1,650% in the first month after signing one of the largest U.S. food producers as a client. SpokenHere's remote interpreting service team played a vital role, facilitating effective communication in 65 languages, and easily handled the increased demand while maintaining an extremely high level of quality and service."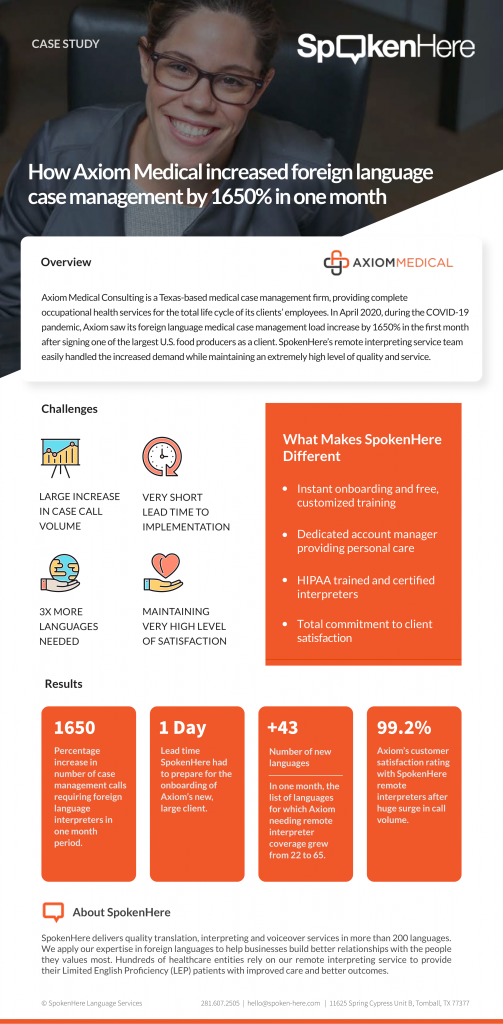 SpokenHere provided a platform to access professional interpreters who are HIPAA compliant in 200+ languages. If you would like to learn more about our medical interpreters, you can contact us to discuss additional details.