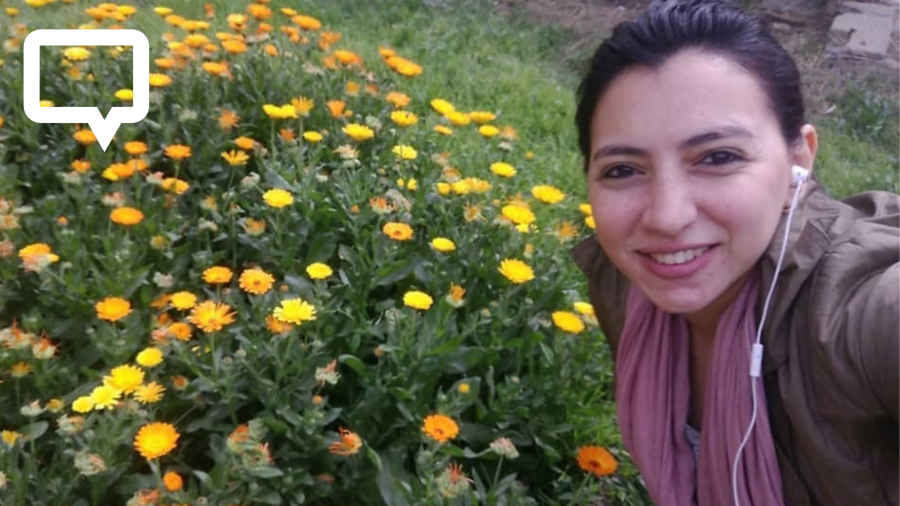 A remote interpreter shares her story & insights
One of the strongest pillars of SpokenHere is our network of incredible remote interpreters. Each interpreter brings a rich life history, as well as incredible knowledge and experience to be the best at their craft.
We're grateful to have on our team Weaam, who is kind enough to share her as she shares her inspiring interpreting journey.
"My name is Weaam, pronounced like an unacceptable English grammatical mistake 'We Am'. However, it's a beautiful Arabic name meaning "peace and harmony", which makes it both lovely and acceptable. Although I'm now based in Germany for the purpose of studying physics, my home country is Egypt, and I was born in the United Arab Emirates. I'm happy to have a cultural background from three different continents!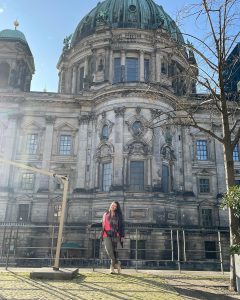 I'm a person who loves sports because it's the field where we as humans can wildly express our magnificent physical abilities and strengths. Besides sports, acting has been, and will always be, my most beloved hobby. Through acting, you can feel and depict any human feeling or be anything you can imagine. Also, in studying physics, I get to fulfill my curious scientific side by looking at our marvelous and massive universe. That's what inspired me to study in Berlin. Wish me luck!
Four years ago, a God-blessed friend introduced me to a job by saying "Hey yo, there is a place where you can speak English and Arabic and you will love it ! Can you interpret?".  I liked the idea and I applied, attended the training, panicked at the end, and ultimately failed.
Unfortunately, I couldn't join at that time. Two years after I finished my bachelor's in science, however, something inside me was still drawn to interpretation. So, I applied again and passed! I was the happiest person on Earth! Now I could help Arabs in English-speaking countries.
As an interpreter, you must have integrity; you are the only one who knows the whole story! You are representing the speakers and building their trust with each other and with you, breaking both cultural and language barriers to form a bond. It is at that moment you feel the importance of your work. Like holding a blind person's hand and guiding them gently on their way, the speaker's relationship is completely dependent on you!
Being an interpreter is a career that builds relationships and unites people. To be a great interpreter you need to be patient, flexible, trustworthy, and cheerful. A solid emotional base is a must, as you never know what situation you will be part of next or for how long.
In the last few years, significant changes have happened to the work environment as many people are doing their jobs from their homes, making the remote interpreter essential.
It's hard to describe how critical, heartbreaking, or sometimes even funny your experiences can be as an interpreter on a daily basis. For example, I remember one time when I helped a stressed, anxious, and pregnant Arabic woman in labor. She was in a lot of pain- to the point where she couldn't even listen to the doctor's instructions to manage her breathing while pushing. For 40 minutes, nothing I did helped; we all felt stuck. Through her groaning, I noticed that she was religious. I asked for the doctor's permission to read some prayers out loud hoping that  might relax her. The doctor was kind and agreed right away. Once I read some beautiful words with a soothing voice, the patient started relaxing and repeating after me, which I hadn't expected. Twenty minutes later she was relaxed enough to deliver her baby safely! We were all relieved and congratulated her. Everyone thanked me for my services and hung up… I was so emotional, I was about to cry!  Sadly, I realized I didn't even know if the baby was a boy or girl, but the experience was still rewarding!
I adore my job because everyone deserves a voice."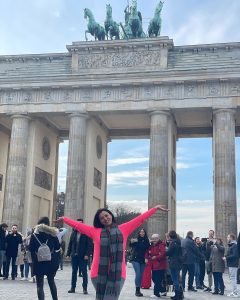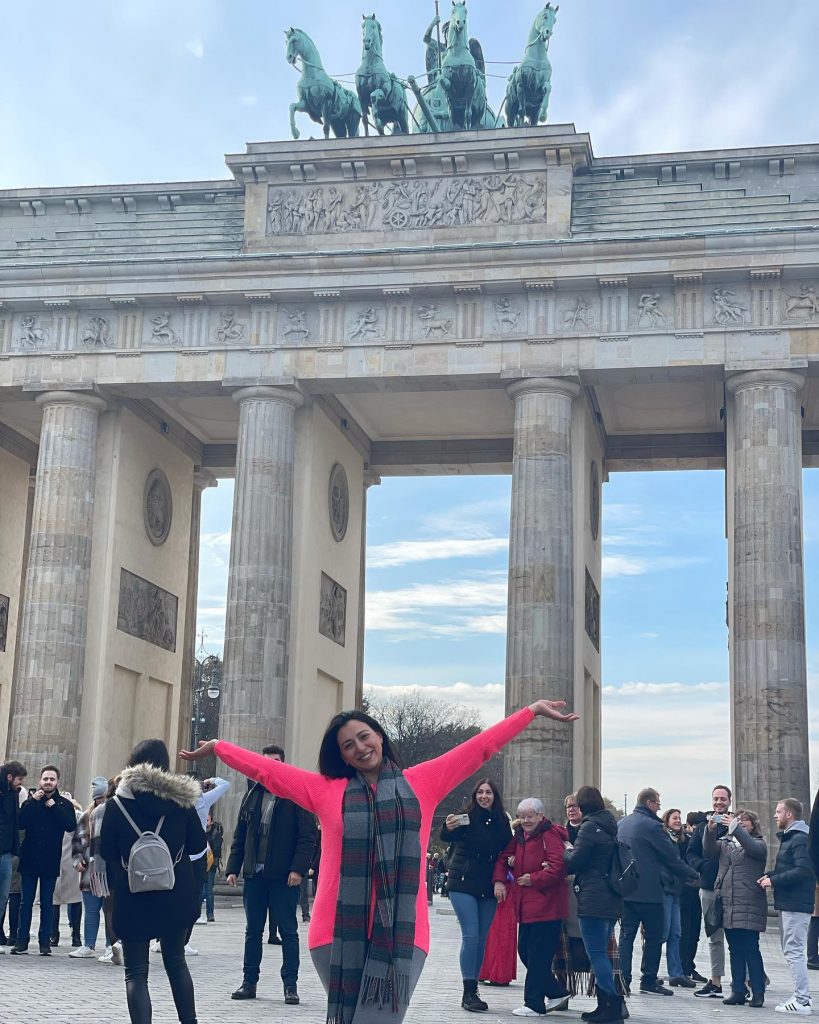 Purposeful Work
We've said it before: learning another language is a labor of love. Using it to interpret for others is an even deeper purpose.
Working as interpreters, it's incredible to hear stories like Weaam's of making a meaningful impact, even if for a fleeting moment, in someone's life. There are memories shared between interpreters and those we've helped that will last a lifetime.