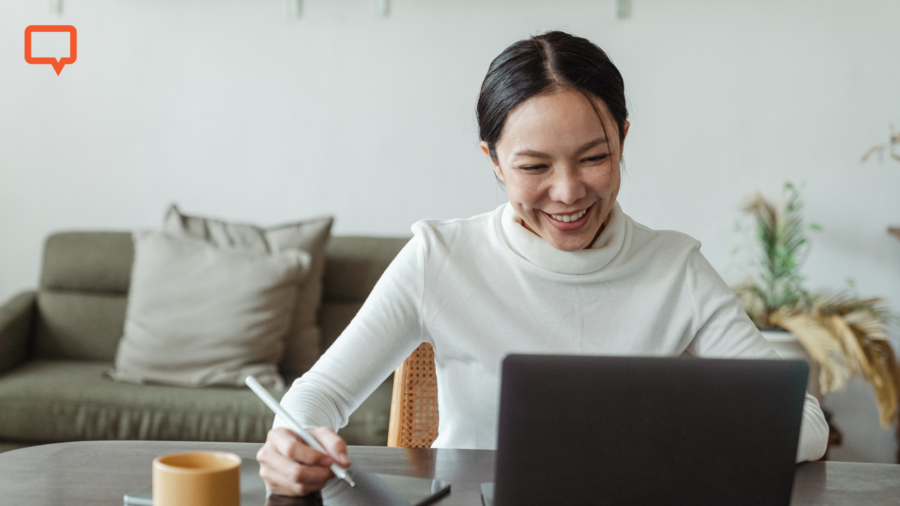 What is VRI?
Video Remote Interpreting, or VRI, refers to interpreting that is done over a secure video conference call instead of in person. Remote interpreting offers many of the benefits of an on-site interpreter but with increased convenience and typically lowered costs. Also, it provides an alternative when it might be dangerous for the interpreter to be there in person. Police stations and emergency rooms have used VRI services for years.
VRI is faster too. You don't have to wait for your interpreter to find their way to you or schedule an appointment. When time is crucial, seconds matter.
VRI services are increasingly being used in business because of the popularity of using work teams with members based in different locations, often with members who speak different languages. As more employees are becoming comfortable and familiar with telecommuting and using video conferencing, the opportunities for many different types of companies and industries to take advantage of VRI have increased.
The benefits of VRI include:
Interpreters are available on demand, without having to arrange a time beforehand
Users can reach interpreters who know hundreds of languages
Charges are by the minute, typically with no session minimums
Video conferencing adds the benefits of non-verbal communication
Because VRI services do not require the interpreter to be there in person, companies can cut costs over using in-person interpreters. It can allow limited-English speakers, as well as the Deaf and Hard-of-Hearing, to feel heard and seen by another person.
VRI Can be Valuable for all Types of Businesses
Any company that might have to facilitate communication with a Limited-English Proficiency (LEP) customer or employee, between members of multilingual teams, or with international clients and partners, can find a big value in using VRI services. Having a skilled linguistic and cultural liaison present through VRI can make the difference in closing a deal across language barriers.
Consider all of these situations where remote interpreting over video can be used to improve business interactions:
Medical settings
Schools
Government agencies
Legal settings
Non-profit settings
HR/benefits discussions
Safety training
Retail outlets
Walk-in locations
Teams working in the field, including service workers and delivery people
Some Industries have been Successfully Using VRI for Years
Two industries in particular that have a track record of using VRI to improve their daily interactions are the legal and medical industries.
Court systems around the U.S. have incorporated video remote interpreting services as an efficient and cost-effective alternative to using an in-person interpreter. Not only can it lower the costs of interpreting, but it can also cut down on delays since VRI interpreters are available on demand.
When signing official documents in another language, it is normally required by law to have an interpreter present, even if these appointments can take as little time as a few minutes. In these cases, hiring an in-person interpreter can be a costly expense. Remote interpreting over video allows for effective, instant language interpretation, drastically reducing the time and cost of legal appointments.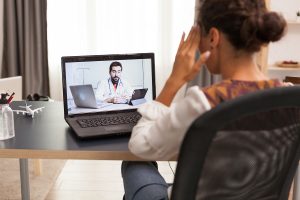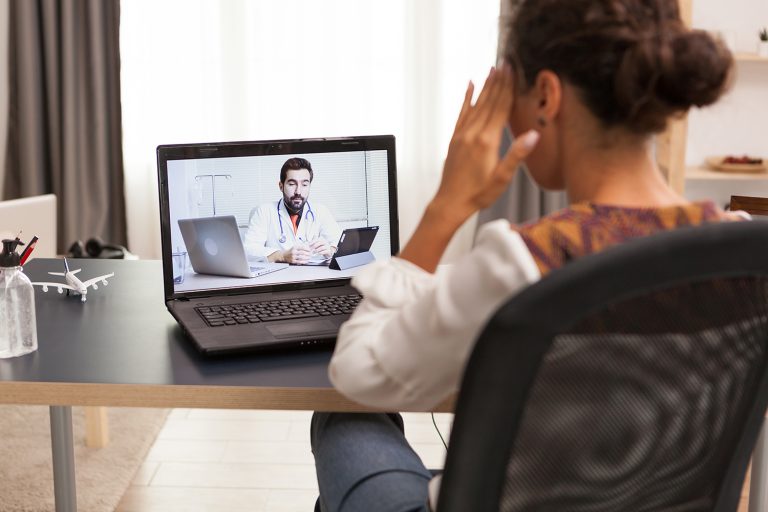 Emergency rooms increasingly use remote interpreting services to identify symptoms, explain treatments, and obtain consent. It is also used in routine medical appointments to make sure that patients fully understand and follow through on their treatment plans. Healthcare providers report that patients are more likely to follow care plans effectively, and the need for readmission is reduced when they use interpreting services during appointments.
Carolinas Healthcare System (CHS), with over 900 care locations, has implemented VRI into their communication strategy. This change resulted in a savings of over $1.5 million in annual interpreter expenses while still maintaining high levels of patient satisfaction.
Bridge the Communication Gap for Your Diverse Workforce
In today's diverse workforce, language barriers are an issue for many companies. According to a Forbes Insight report, "two in three executives surveyed (65%) said that in managing diverse workforces, language barriers existed between their companies' managers/executives and other workers."  There are many costly consequences for workforce language barriers. In the same study, two-thirds of the executives said that miscommunication in their companies was leading to inefficiency. And, almost half reported that language barriers made collaboration more difficult and lowered productivity.
Begin using VRI to Improve your Business
Whether interacting with limited-English customers, recruiting or collaborating with diverse work teams, or communicating with multilingual business partners, VRI can help your business bridge the language gap efficiently and cost-effectively. VRI services with SpokenHere are economical, convenient, and easy to access. Our rates for VRI services are charged by the minute, with no minimum call times or monthly fees.
SpokenHere's ConnectNow remote interpretation platform allows you to connect with our professional interpreters instantly from your desktop, tablet, or even mobile device. American Sign Language (ASL) and Spanish VRI are available on-demand 24/7/365. All other video languages are available Monday through Friday from 8 a.m. to 8 p.m. EST and by appointment outside of those hours (over 20 languages total).