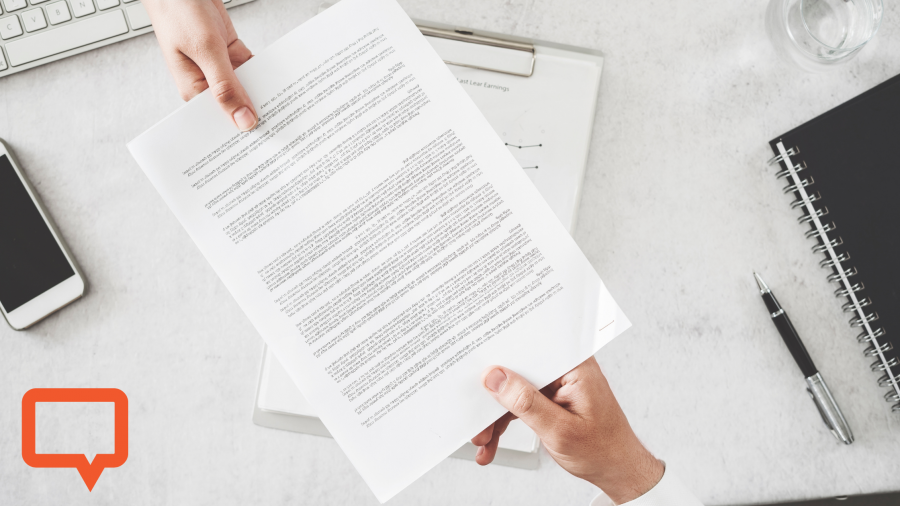 4 Reasons Why Your Human Resources Department Needs Document Translation Services
From teams that work remotely to the rapidly growing linguistic diversity in the U.S., it's now more important than EVER for corporate HR departments to have a great translation partner.
Effective communication is vital to every business, and removing language barriers is becoming essential in today's economy. The explosion of people in the workforce who speak Spanish, Mandarin, Arabic, Vietnamese, and a host of other languages, means that HR departments must adapt. Has yours?
Partnering with a competent, experienced language services provider can give you access to more recruitment options, a hedge against potential legal issues, and many other advantages! Here are a few major areas where translation brings value to your HR department.
HR Documents Translated
If you have an LEP (limited English proficiency) employee, it's paramount that your HR documents are presented in a way that's easy for them to understand! Important business documents used for recruitment, the employment contract, onboarding, benefits, and many others should be translated into your potential employees' native languages.
If you are unable to provide these critical business documents in an accurately translated form to an LEP employee, you could risk misunderstandings at best and potential serious legal or other issues at worst.
It's especially important to translate documents related to pay, sexual harassment and other conduct issues, anti-discrimination policies, and employee privacy. If something goes wrong because an employee did not understand your instructions or policies (or if they can at least make such a claim), you could be held liable.
Recruitment
One big advantage of translating your documentation is that it can expand your recruitment options. You can now reach many more candidates that may have been out of reach before.
With an increasingly remote workforce, and the option to hire contractors from around the world, eliminating language barriers can give your company a leg up in the challenge to find good resources.
As you and a prospective employee assess each other (for things like skills, company fit, and alignment), differences in language and culture need not be an obstacle! You can also help serious candidates get their certified documents translated as part of the hiring process.
Training Materials
Let's face it, miscommunication in the workplace can be a common problem even among native English speakers. Have you ever experienced those moments? As you train your team, correct wording in your employee handbook is vital. Any content that's unclear could lead to confusion among your team, and that can leave you wondering… how did we get here?
The challenges already inherent with technical documents and training materials can be amplified when a language barrier comes into play! Fortunately, a good translation partner can help mitigate or eliminate these issues.
With culturally appropriate and accurate translations, your training documents can become very effective with your LEP hires.
Compliance/Legal Risks
When it comes to language barriers, the most pressing concern for HR departments might be the risks associated with compliance issues. By not translating documents, your company could be leaving itself exposed.
In the event a current or former employee files a claim or initiates a legal dispute, you might be held liable if an employee was found to be placed at an unacceptable risk, injured, or if they violated protocols because they did not understand your policy documents.
Gaps in employee comprehension could also put you at risk during audits, such as an employee failing to follow regulations. If a regulator finds a failure to comply, it won't matter if the failure was a misunderstanding by an LEP employee, the regulator will hold the business liable.
Accurate and clear communication from the HR department, particularly when multilingual employees are involved, is your best defense against these possible pitfalls.
Finding the Right
 

Translation Services Is Easier Than You Think

The growing diversity in the workplace and the influx of new languages need not cause anxiety! Recent studies suggest that these changes actually HELP businesses across the board.


Much of the existing research, such as this study conducted by McKinsey & Company, indicates that more diverse companies tend to outperform others with less diversity. The improvement stems from a variety of factors; employee populations with a wider range of backgrounds and experiences bring a more well-rounded perspective to their respective companies. They also often have a deeper understanding of broader markets.
Is your business becoming more diverse? Language barriers don't need to be intimidating or a limiting factor so long as you have the right translation partner. Translation is indeed an investment, but it's one that can improve the entire trajectory of your company. After all, you are making a huge investment in these new hires. Shouldn't your outreach to them reflect that commitment?
We've built a solid reputation helping companies who understand the need for great communication to build and nurture these important relationships.
Get in touch with us, and let us show you how easy it is to make a lasting and significant connection with your linguistically diverse workforce!