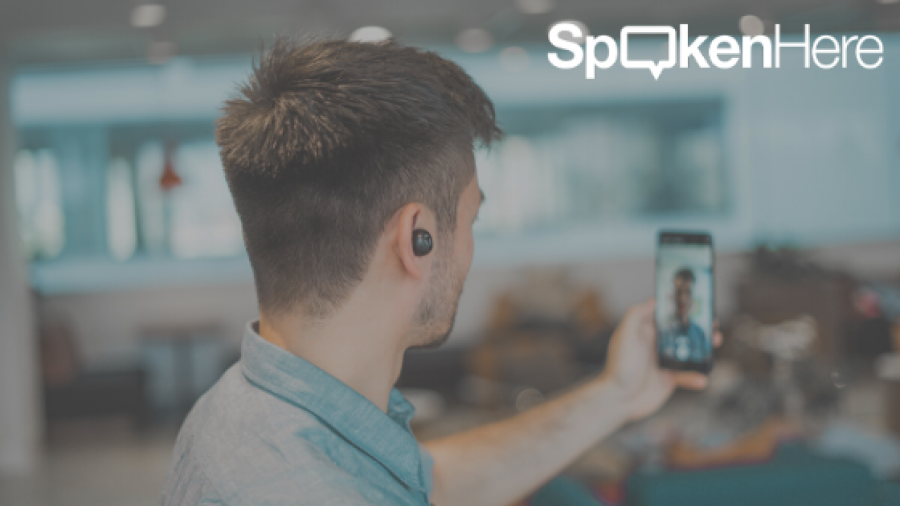 Over the Phone (OPI) and Video-Remote (VRI) Interpretation are cornerstones of SpokenHere's language services. While these two services differ in the WAY that service is provided (over the phone or via video), they both fall under the umbrella of remote interpreting. For simplicity's sake, we'll use the term remote interpreting throughout this article to refer to both OPI and VRI services.
For those of you who have never used remote interpreting services before, you may be asking yourself a few questions. What is it? What is its purpose? How does it work technically? What are the business applications? Will it really help me serve my customers more effectively? We will answer all of those questions and more.
What is remote interpreting?
Remote interpreting is using a combination of off site interpreters and technology to facilitate communication between multiple people who do not speak the same language. At SpokenHere, we use cutting edge technology to connect you with a remote interpreter in the language of your choice within seconds.
We know that your business may require a certain level of confidentiality. For every call you make through our remote interpreting service, you are connected with a highly trained interpreter that is qualified to meet your specific business needs confidentially.
Purpose of remote interpreting
Remote interpreting helps you connect with people who are critical to your business and do not speak your language. It enables you to communicate with them in real-time and on demand 24/7/365 in any of 220+ languages. The world is more connected than ever before, and a different language should not be a barrier for your business' success. Whether you need to communicate with someone halfway around the world or someone in your office, our goal is to help bridge the communication gap to help you build better relationships with them.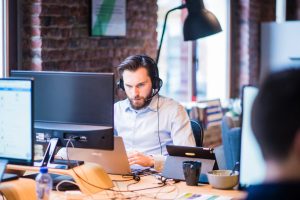 How does remote interpreting work?
The process of using SpokenHere's remote interpreting service is simple and user friendly. You can connect using a standard phone, web browser or our mobile app. When connecting with our remote interpreting service, you are first asked to enter your unique PIN number and state the language you need interpreting services for. Within a few seconds, you are connected with an interpreter who will be the best fit for your needs. Once the interpreter joins the call, you speak with your other party just like you normally would. The interpreter will convey your thoughts when you pause.
Remote interpreting services for LEP
If the Limited English Proficiency (LEP) person that you are trying to communicate with is not currently in your office, then you can also use conference calling to connect with an interpreter. You could even connect with an interpreter first and have them conference the LEP person in to the call or video chat in order to further streamline communication. If the LEP person is at your location, you can just use your phone or computer's speaker mode so that you can both hear the interpreter.
How does this help my business?
We get it, you're running a business and remote interpreting services impact your bottom line. There are many possibilities whereby remote interpreting services can help your business run more efficiently and serve your customers and employees more effectively.
Here are a few applications for remote interpreting to help get those ideas flowing:
Safety meetings and training
Employee benefits and policies review
Human resource meetings
Customer service & support
Attorney/client meetings
And more!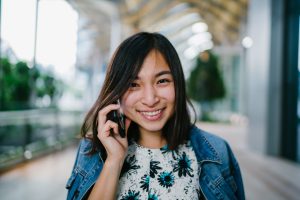 Perks and Benefits
Now that you know how remote interpreting services work and how they can help your business, we want to tell you about some of the benefits that a partnership with SpokenHere can afford you.
Access to our large network of qualified professional interpreters
Platform offering real time call logs, user segmentation and interpreter reviews
Audio and video remote options
American Sign Language (ASL) interpreters
Fast connect times (under 30 seconds in most cases)
Online training & best practices
Dedicated account manager
Have More Questions? Contact Us