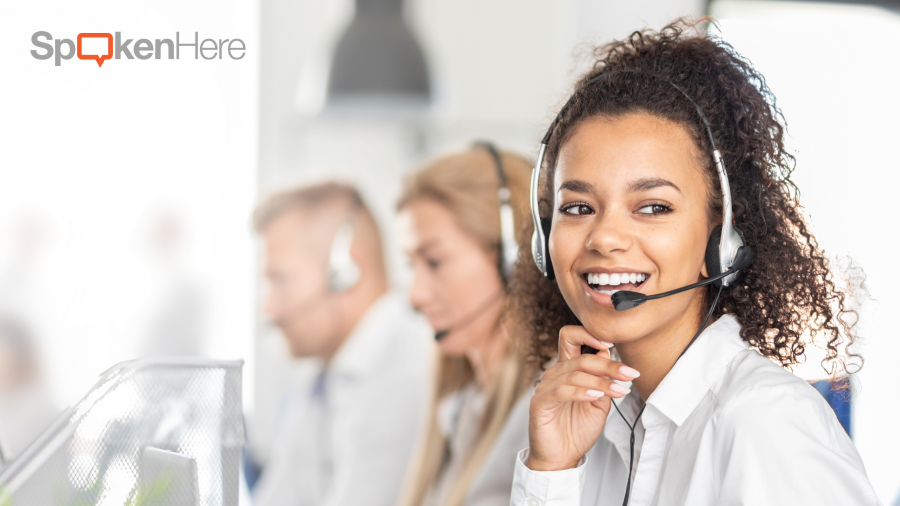 Businesses are Leveraging Remote Interpreting Services to Stay Competitive
In the midst of the COVID-19 crisis, businesses of all kinds suddenly had to find new solutions for interacting with their employees and customers remotely. This led to many new and unexpected challenges, particularly when those employees or customers speak different languages. Beyond the obvious business challenges, it has also provided scope for creativity and flexibility in the way that services are delivered.
The recent need to limit in person interaction has accelerated the blurring of boundaries between the digital and physical worlds. The pandemic has had a direct impact on organizations and industries, as everything from face-to-face meetings, trainings, and conferences, to legal hearings and medical consultations have shifted to remote or virtual meetings. In light of these changes, many organizations have begun using remote interpreting services to keep important communication flowing.
Using Remote Interpreting as a Solution
While remote interpreting isn't new, the rapidly increasing number and types of companies needing a remote solution for interacting with employees and customers in multiple languages is. Communication standards and processes that were developed around an on-site business can quickly unravel when teams are no longer interacting face-to-face or meetings with customers have gone virtual. By switching to remote interpreters for their business interpreting needs, today's companies can make sure both their multilingual workforces and customers can continue to have a seat at the table. Telephone and video interpreters have an established history of providing a faster, more cost-effective solution for situations in which booking an in-person interpreter ahead of time isn't economically or logistically possible.
Examples of businesses in various industries using remote interpreting services to remain competitive in today's economy include:
companies with supply chains spanning multiple countries,
companies with a global workforce or a multilingual domestic workforce,
companies that outsource one or more of their internal or external processes, such as call centers or human resource departments, and
companies with customers who speak more than one language (a possibility for almost any company).
For these and myriad other situations a business might encounter, remote interpreting offers many of the same benefits of an on-site interpreter but with increased convenience and typically lower costs. Also, it provides an alternative when it might be dangerous for the interpreter to be there in person, or the situation doesn't allow time to arrange for an in-person interpreter. Police stations and emergency rooms, for example, have used remote interpreting services for years.
Choosing the Right Remote Interpreting Solution
When deciding to use a remote solution for your business interpreting needs, there are two options: Video Remote Interpreting (VRI) and Over-the-Phone Interpreting (OPI). VRI uses a secure virtual conference call to include the participants and the interpreter all on video. OPI, as it sounds, is instead done over the phone, so the participants and interpreter can't see each other. There are many factors that affect which option is right for your business and particular situation.
Video Remote Interpreting (VRI)
Since a large portion of our communication is non-verbal, VRI allows interpreters to be able to interpret more accurately because they can read the body language and facial expressions of the participants. VRI also makes remote interpretation accessible for sign language users, allowing them to communicate in real time the way they are most comfortable with. VRI does require access to an Internet connection and a camera.
VRI services are being used more and more in business because of the popularity of having work teams scattered in different locations, often with members who speak different languages. As more employees become comfortable and familiar with telecommuting and video conferencing, the opportunities for many different types of companies and industries to take advantage of VRI continues to increase.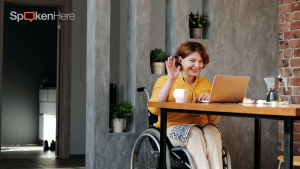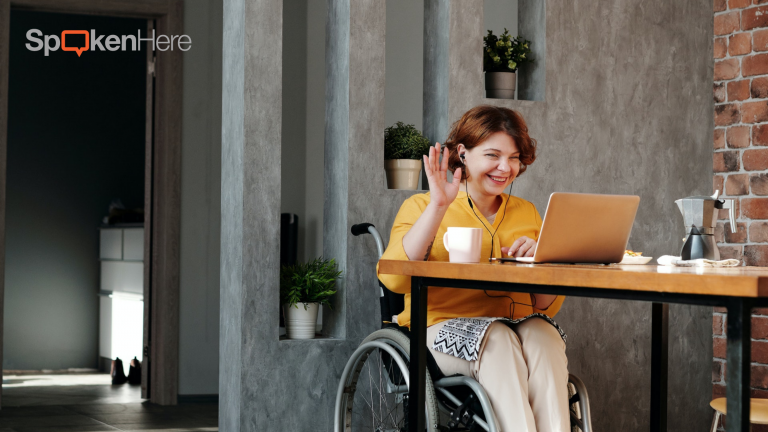 Remote Audio Interpretation (OPI) (also referred to as Over-the-Phone Interpretation)
When you need to communicate in another language right away or need access to interpreters in rare languages, OPI is great solution that offers the benefits of being readily available, convenient, and easy of use. But don't be misled, OPI isn't only done over a phone call anymore; users can connect in a variety of ways, such as via a mobile app or website. Choosing OPI gives you access to an extensive list of languages. It's also an ideal choice when one or more of the participants may not have reliable Internet access, a video camera, or experience with virtual conferencing. OPI is popular because it is often the most cost-effective solution, but is also chosen because it can save time, or just provide a more effective format for that specific communication.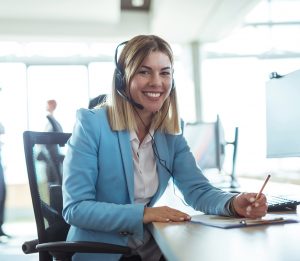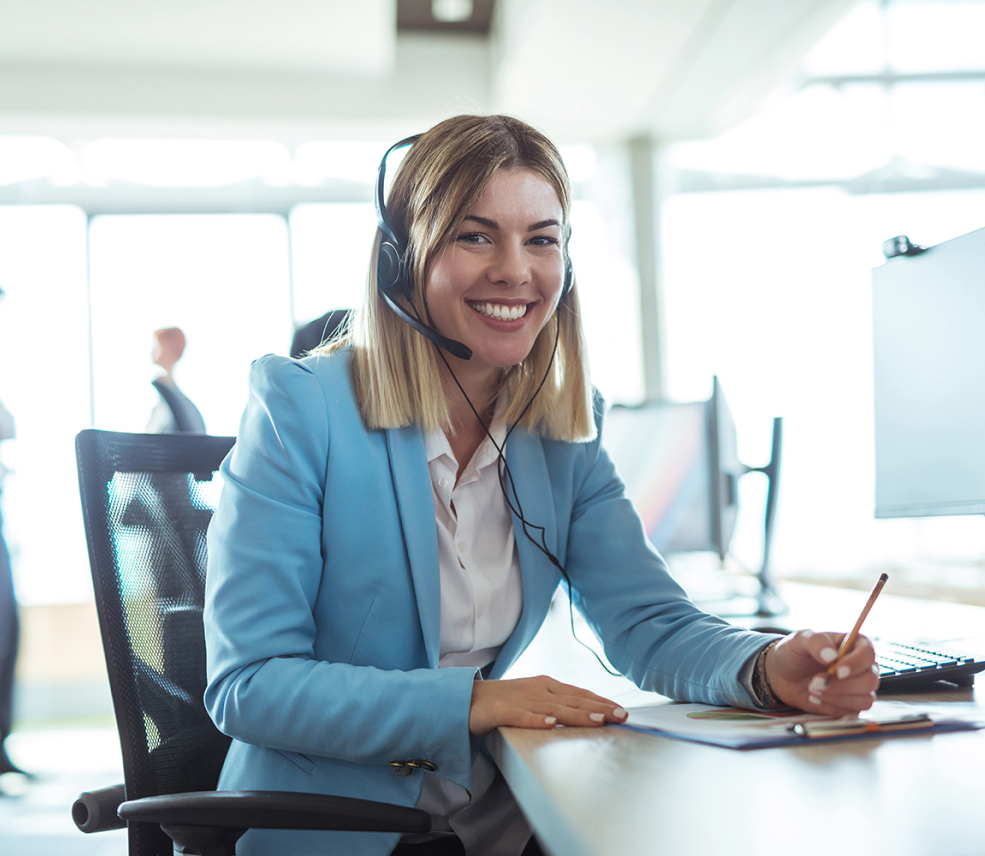 Remote Interpreting Successes
Youth Villages, a national non-profit organization, provides support for children and young people facing difficult situations across the United States. As the number of communities they served grew and expanded across the United States geographically, they found they needed to communicate with families in a growing number of languages. They realized they did not have the internal staff to help with those conversations. As one can imagine, the families they are trying to support are facing challenging, and often emotional, situations. In order to give these families the proper support, the Youth Villages staff needed to be able to communicate with them and put them at ease in a variety of settings. Youth Villages has been using SpokenHere's remote interpreting services to help them continue to do their important work in our communities. Watch a video interview with Youth Villages staff to hear even more.
"Using SpokenHere, through my employer, has allowed me to communicate effectively to clients who are not familiar with English. It has helped bridge the gap. I admire the level of communication and timeliness the professional staff at SpokenHere has. What surprised me the most is the level of consistency and dedication the staff have. The interpreter I request has a 12 hour time difference from me. Despite the difference, she is always excited and happy to interpret. I wouldn't be able to tell that she was waking up close to 4 AM every morning to assist me! I would recommend this service to everyone." – Richelene Pierre, Bilingual Family Intervention Specialist, Youth Villages
Axiom Medical Consulting, a medical case management firm providing complete occupational health services for their clients' employees, has partnered with SpokenHere for both translation and interpreting projects for many years. In April 2020, during the COVID-19 pandemic, Axiom saw its foreign language medical case management load increase by 1650% in the first month after signing one of the largest U.S. food producers as a client. One major challenge Axiom Medical faced was how to handle a surge in remote consultations (telehealth), especially for Limited English Proficiency (LEP) patients. The most pressing challenges Axiom Medical had to overcome were the giant increase in call volume and the number of languages spoken by patients, coupled with a very short lead time (one day!) to implement a solution.
Our ConnectNow™ remote interpreting platform helped Axiom Medical absorb the huge surge in demand for telehealth consultations with its on demand access to HIPAA trained and certified interpreters. Our remote medical interpreters were already in place and available to Axiom Medical 24/7/365. As a result, Axiom was able to maintain a 99.2% customer satisfaction rating while using SpokenHere remote interpreters despite the spike in call volume. You can read more about it in our Case Study on Axiom Medical.
"When providing care to ill or injured employees, it is vital that we 'get it right'! SpokenHere is a vital component of being able to communicate effectively. They are very professional, accurate, and responsive to our needs." – Holly Foxworth, Marketing Manager-Content Axiom Medical Consulting
Making Remote Interpreting Easy for any Business
Whether interacting with LEP customers, recruiting or collaborating with diverse work teams, or communicating with multilingual business partners, remote interpreting is a great way to fulfill your business interpreting needs efficiently and cost-effectively. Remote interpreting services are economical, convenient, and easy to access whenever you need them.
In an effort to make our remote interpreting services even more attractive to our business clients, we have recently launched a new remote interpreting subscription program. The goal of this program is to offer clients the added value and convenience of prepaying for monthly remote interpreting minutes at a discounted rate.
As interpreting needs grow, the subscription level can be adjusted to take advantage of even more savings. Details about the different subscription levels and what's included with each are available on our remote interpreting subscriptions page.