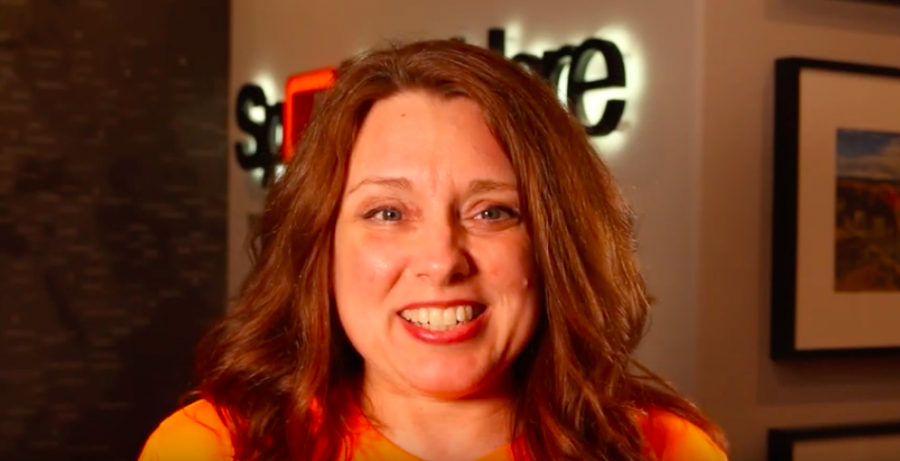 Kim's Best Practices for Remote Interpreting
We have 10 tips to help you get the most from SpokenHere's remote interpreting services. If you need help or have any question regarding our remote interpreting services, feel free to contact to Kim Beck by phone at (281) 607-2504 or by email at kbeck (at) spoken-here.com and she will be more than happy to help you.
Video Transcription: Remote Interpreting Best Practices
Hi, it's Kim from SpokenHere! I have some best practices to help you get the most out of our remote interpreting service. If you have already been working with our ConnectNow remote interpreting service platform, you know how easy it is to get an interpreter in the language you need quickly. Here are 10 tips to improve your experience when on the line with the interpreter and the other party.
1. Prior to starting your conversation, brief the interpreter on the topic to be discussed. This will help give the interpreter more context, which can improve the call and save on time and cost.
2. Keep in mind that the interpreter, as a professional, is trained to interpret only what is being said and not offer his or her opinions.
3. Speak clearly and in a normal tone and pace.
4. Allow more time for what is being said to be interpreted properly. It may take longer in many languages to convey the same ideas as it does in your language.
5. Be aware of potential cultural factors and differences. What may be funny or meaningful for you could come across as offensive or meaningless for the other party.
6. Try to avoid using metaphors, acronyms, slang, and idioms. For example, instead of saying "its raining cats and dogs", you might consider saying "its raining heavily". This example is a simple one, but, there are many more complex constructs that could be difficult, if not impossible to interpret.
7. Pause between sentences. Doing so will allow the interpreter time to catch up and convey your message accurately and completely.
8. Speak directly to the other party not to the interpreter. For example, do not say to the interpreter "Tell the other person that I am available for them at anytime", instead, say directly to the other party "I am available for you anytime".
9. Permit only one person to speak at a time. Remember, you are engaged in the conversation with another person and an interpreter. When multiple people speak simultaneously, things can go off the rails quickly. Since you are the person initiating the entire process, act as sort of a moderator to keep things moving smoothly.
10. If a long hold is needed during the call, for example, if one party needs to gather information away from the call or you are waiting for someone else to join, consider ending the call and reconnecting when the other party is ready. Doing so can cut down on dead time and save additional fees from accruing.
Oh, I almost forgot the most important tip of all, if you are doing a video call, always remember not to be naked. 😂
Well, that is it for the remote interpreting best practices! We hope these tips improve your experience with our remote interpreting service. For assistance with your account or if you need any more help just reach out to me and I'll take care of you.
kbeck (at) spoken-here.com
(281) 607-2504
SpokenHere
Building Better Relationships Worldwide