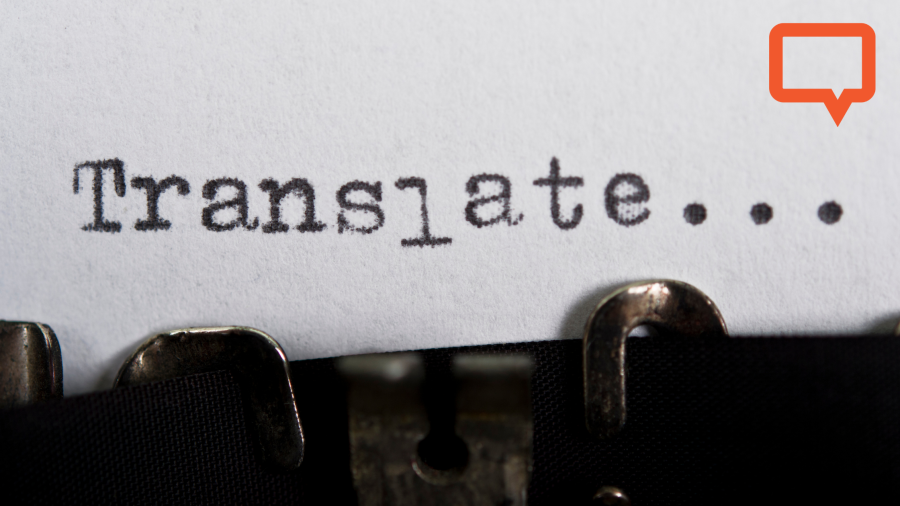 Are your paid ad campaigns missing out on the non-native English speaking market?  As audiences become more diverse for

e-commerce as well as physical retailers, there are some key things to consider.

The facts and numbers all paint a pretty clear picture of the trajectory of consumer markets: the non-native English speaking market is growing exponentially.

Want to see what numbers are involved? Spanish-speaking households, which make up the largest and highest spending ESL (English as a second language) minority in America, account for nearly $1 trillion (with a T!) in annual spending. Ironically, the Latino community is also one of the most under-represented populations in ad campaigns, with a surprising lack of marketing material targeting this audience in spite of the data on their spending.

By not connecting to the Latino community, and many other non-native English speaking consumer bases in America, your business is likely leaving money on the table!

So what does this mean for your business, your brand voice, and your holiday ad strategy this holiday season?
Connecting With Your Multilingual Audience
There are a few good rules to follow that will help your brand messaging connect better with customers that speak English as their second or third language, and may be uncomfortable with the many nuances in English.
1. The avoidance of slang 
One of the most challenging obstacles for ESL (English as a Second Language) customers is understanding common figures of speech or slang phrases in English.  These may not be used in their native language at all. Even if they understand the literal meaning of the phrase, elements of cultural background and context may make the message very confusing.
2. Use literal wording 
Adding on to the first point, it's better to be as literal as possible with the wording of your ads. Many advertisements targeting native-English speakers might use more sarcasm, facetious language, or euphemisms. You have to remember that a non-native speaker already has to go through the work of translating each word or sentence in their head. Adding unconventional twists or non-literal language creates unnecessary confusion.
3. Slow down and/or reduce wording in audio and video content
If you're a native-English speaker who has a limited working knowledge of another language, you can probably relate to this challenge. It's very difficult to understand a language you're not well-versed in when it is spoken extremely fast. Keep this in mind when marketing to ESL consumers. You may be inclined to cram a lot of words into your short-form video ads, TikToks, Reels, or radio snippets, but a multilingual audience will benefit from slower, more concise messages.
While these practices can help you create more effective and targeted ads, it's important to consult a professional translator for your ads to truly be successful. In addition to best practices, a translator will catch cultural blind spots, nuances, and sentence structural issues that your ad team may not be aware of (this is also called Transcreation).
Professional translators are also great at helping you avoid offensive or insensitive content that could sour your audience, even if it was meant harmlessly.
This brings us to our next point…
 

Does Language Matter in Holiday Ad Campaigns?

 

The answer is resoundingly "yes".

Sure, your target audience may have a functional understanding of English, or even an extensive familiarity, but that doesn't mean they will be more responsive to the language they're less comfortable in.

Once again, the data bears this out. A study conducted by Harvard Business Review found that over 70% of bilingual consumers surveyed spent the majority of their internet time on websites in their native language. The same study found that over 70% are more likely to buy products with information in their language and 56.2% of consumers said the ability to get product information in their native language mattered even more than price.

Marketing insights repeatedly show that ESL consumers are more favorable to ads that include their native language. Increased favor with your ESL audience will likely have a direct impact on your sales, revenue, and reach.

During the holiday season, religious and cultural beliefs are often tied into your ad campaigns. Working with someone on your transcreation project could make a big difference for your brand's reputation too.

You may be wondering what your next steps should be. Your team is not likely to be fully equipped with the ability to translate and culturally localize content for your holiday ad campaign. Language translation after all, is a skill set all on it's own. The strategy (or re-strategy) of targeting ESL consumers may be daunting for a holiday ad campaign.

Partnering with trained translators will put you miles ahead of your competition, and it will allow you to create carefully crafted holiday ads that connect with your ESL audience.  SpokenHere's team of translators is determined to empower your business by connecting you with your multilingual markets.

Want to see what we can do? Get in touch with us and let us integrate smart ad translations into your vision for your most successful ad campaign yet!