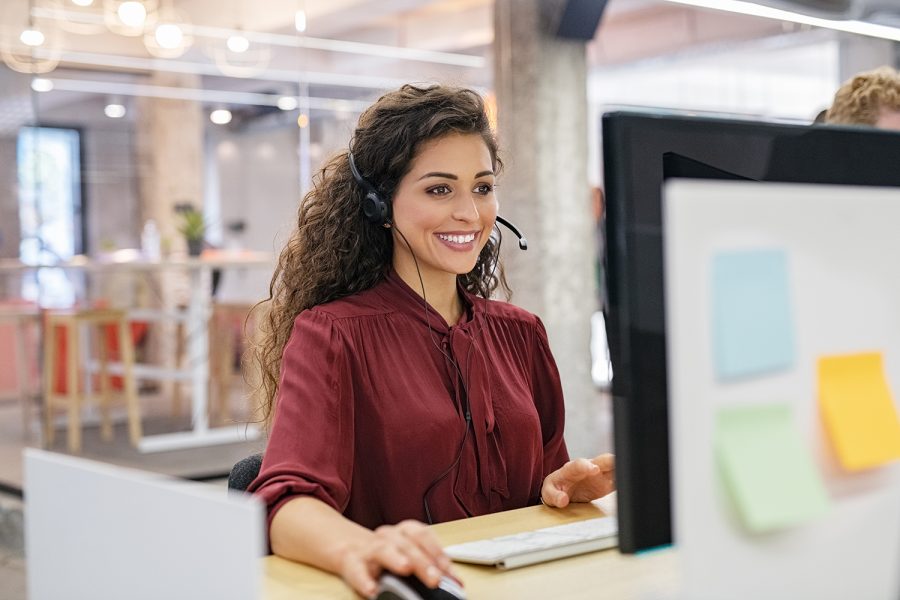 Help for Rural Non-English-Speaking Patients
Rural areas pose a challenge for patients and healthcare providers alike. It's time-consuming for patients living in these areas to travel to their doctor's clinic for appointments and follow-ups—which sometimes last only minutes. If there's a concern for a life-threatening complication, that trip must be made again for a visit to urgent care or the ER. This wears on patients, especially those who have chronic conditions, or those who need to see specialist practicing far from where they live. For some, telehealth is the solution. Telehealth involves remote patient diagnosis and monitoring, either via video, phone, or email, and it can improve healthcare options for patients in rural areas, saving them time and money.
One challenge that faces rural healthcare providers, however, is the recent influx of non-English-speaking residents into their communities. Communication over email, telephone, and video becomes much more difficult, and sometimes impossible, when there is a language barrier involved. There is immense inefficiency and potential danger in miscommunication where a patient's health is concerned, which is why remote interpretation should be a must for any clinic that offers telehealth options to patients in rural areas.
What is Telehealth Interpretation?
Telehealth interpretation is a type of medical interpretation that takes place during a telehealth appointment. The patient or doctor will say something, and the interpreter (who is connected electronically) will translate it so that everyone can understand each other throughout the appointment. Telephonic interpretation is one of the most practical options for clinics, since it's low cost, easy to use, and convenient, but video interpretation is also gaining popularity (especially for ASL services for deaf or hard-of-hearing patients).
What are the Benefits of Telehealth Interpretation?
Telehealth conferencing sometimes involves several people at once: the patient, the primary care provider, and a specialist. Interpretation is essential in these situations, since it's very easy for the patient and physicians to get confused during the conversation. In the end, this confusion ends up causing higher healthcare costs and limited access to telehealth for non-English-speaking residents of rural communities. There are a few benefits of telehealth interpretation:
Puts patients at ease
Allows physicians to communicate crucial information
Reduces the number of appointments needed
Reduces costs for patients
Can any Bilingual Person Act as an Interpreter?
Under the terms of the Affordable Care Act (read our blog on Section 1557 of the ACA which has some important information about this topic), patients are entitled to access to translators and interpreters when they receive medical care. However, it's important to note that not everyone who is bilingual is qualified to be a medical interpreter. Only interpreters with specialized training in medical terminology are qualified to provide this kind of service (you can read more on this topic in our blog post "4 Reasons to Hire Qualified Medical Interpreters"). This is why it is much more cost-effective for most clinics to use a telephonic interpretation service for everyday patient needs, rather than an in-person translator. Physicians can simply dial into the service and be connected with a qualified interpreter, 24/7. It's also much less expensive than hiring in-house interpreters—clinics only pay for the minutes they use, not a baseline number of minutes per month.
Telehealth Interpretation Doesn't Have to Be Complicated
With the advances in communication technology, interpretation for people with limited English proficiency is very straightforward and inexpensive. As diversity continues to increase in both urban and rural areas, telehealth interpretation will only become more important. The best part is that it doesn't have to be complicated! After the initial setup with a reputable language service provider, clinics can offer their non-English-speaking clients the same quality options as everyone else.
Want to learn more about setting up telephonic interpretation in your clinic? Schedule a Free Consultation.