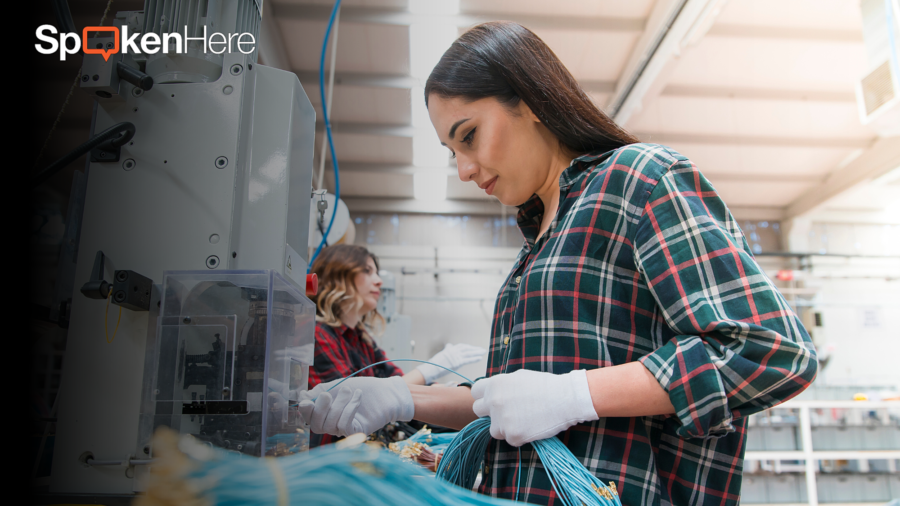 Specialized industry knowledge makes all the difference when providing technical manual translation and other language services for manufacturing companies.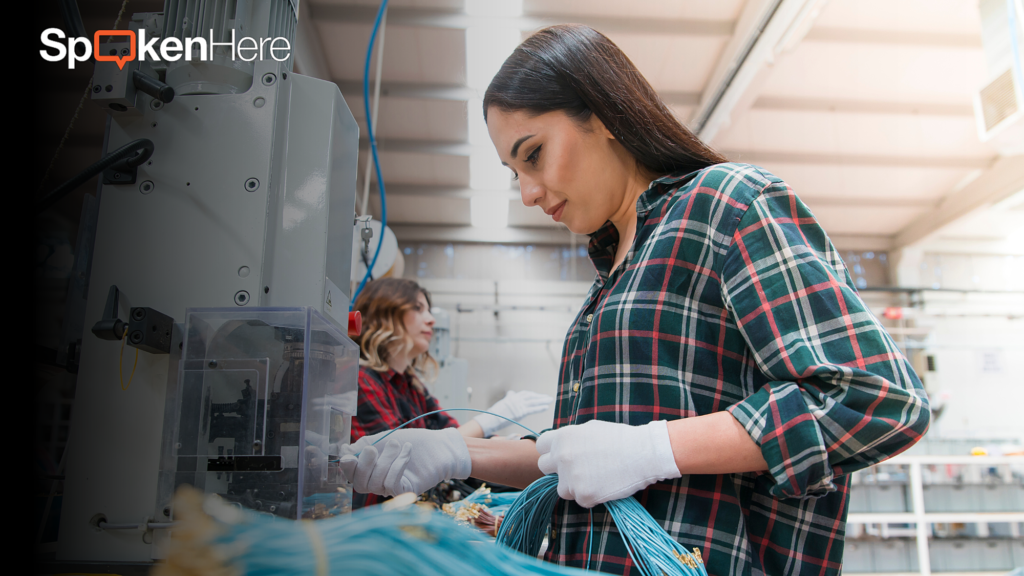 The manufacturing industry is the backbone of our global economy, with a pivotal role in producing everything from automobiles to electronic gadgets. According to the World Trade Organization, the global manufacturing output accounted for $16.9 trillion in 2019, and it continues to grow. It's a sector that relies on precision, accuracy, and attention to detail. Successful manufacturing also relies on effective communication, both within the company and with international partners and clients. In a multilingual world, this communication often involves the use of language services such as audiovisual and technical document translation, ensuring that safety documents and other critical data are accurately conveyed.
Imagine a scenario in a manufacturing facility where an engineer is discussing crucial safety procedures with their overseas counterparts. Any miscommunication, no matter how slight, could lead to catastrophic consequences. The importance of accurate communication – and specialized human translation services – can't be overstated.
Whether it's deciphering technical manuals, safety protocols, or communicating with international partners, industry-savvy translators and interpreters are vital to the smooth functioning of all manufacturing operations.
Human vs. Machine Technical Translation
Machine translation has come a long way, but when it comes to the manufacturing industry, precision is everything. Technical documents are rife with specialized jargon and nuanced terminology that can't be accurately translated by machines alone. Human translators are able to grasp the context and subtleties of these terms, ensuring that information is not only translated, but also correctly conveyed for all.
One of our clients in the manufacturing industry, Imerys Performance Minerals, emphasized the importance that their organization places on accurate human translation: "It is imperative to have fast and accurate translation services when you work in a global organization," explained Office Manager Laura Hollie Mock, "SpokenHere never disappoints!"
When lives and livelihoods, as well as the quality of products and services, are on the line, the accuracy of language services is non-negotiable.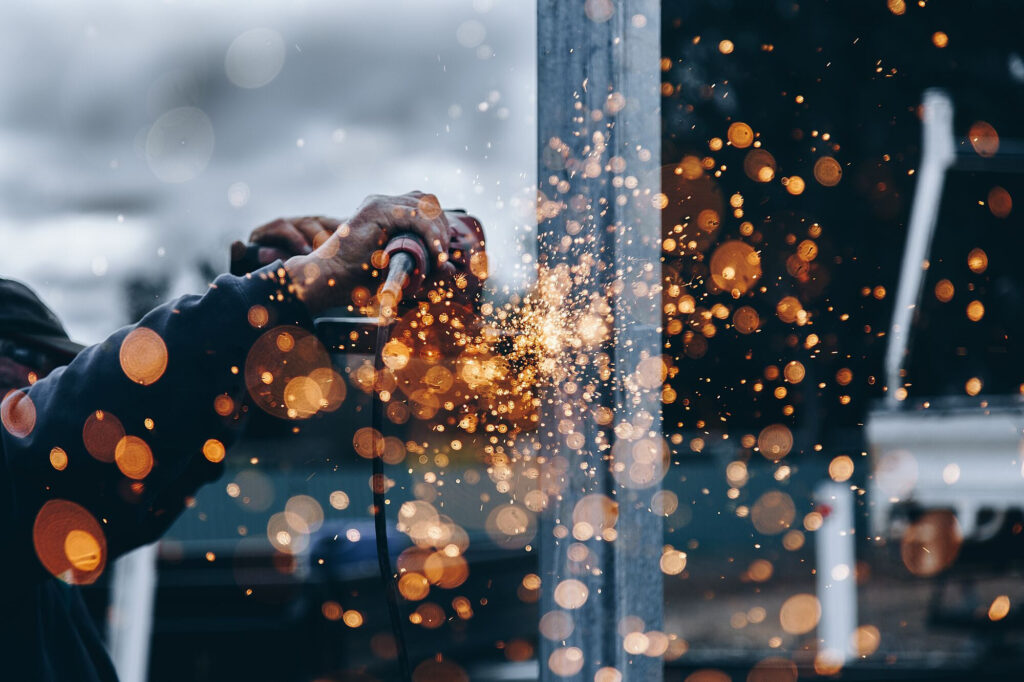 What Is Audiovisual Translation
In many manufacturing scenarios, written technical document translation is not enough to ensure effective communication. Audiovisual translation, which includes subtitling, dubbing, and voice-over, plays a significant role in maintaining safety standards and conveying complex information.
For instance, manufacturing companies often need to share a video tutorial on operating heavy machinery with their international workforce. Subtitling the video in multiple languages or providing a voice-over in different languages ensures that the instructions are clear, reducing the risk of accidents and misunderstandings.
The Vital Role of Technical Translators With Industry Expertise
Manufacturing companies need more than just translation; they need translators who understand the intricacies of the industry. Translation experts play a pivotal role in bridging the language gap between manufacturers, suppliers, and customers. They ensure that technical documents, contracts, and safety guidelines are accurately translated, keeping everyone on the same page.
Manufacturing industry translators must be fluent not just in a language but also in the technical jargon, industry-specific terminology, and nuances for precise communication. A translator who specializes in medical document translation for a specific language might not be able to understand the verbiage specific to oil and gas drilling safety guidelines in that same language.
An experienced translator can also provide insights into the cultural and regulatory nuances that affect international manufacturing operations. For instance, they can help a manufacturing company navigate the specific language requirements and safety standards of a new market, helping to prevent costly errors and delays.
Kenneth Farner, Design Manager of New Product Development for Hunter Fan Company, explained just how important contextual, industry-expert translations are to their organization, and their experience working with the SpokenHere translation team: "SpokenHere provides accurate translations at a very quick pace. Their turnaround time gets even faster as you build a relationship with them. This is just one of the many benefits from their translation database as well. They also provide contextual translations which help eliminate any possible embarrassing translation situations."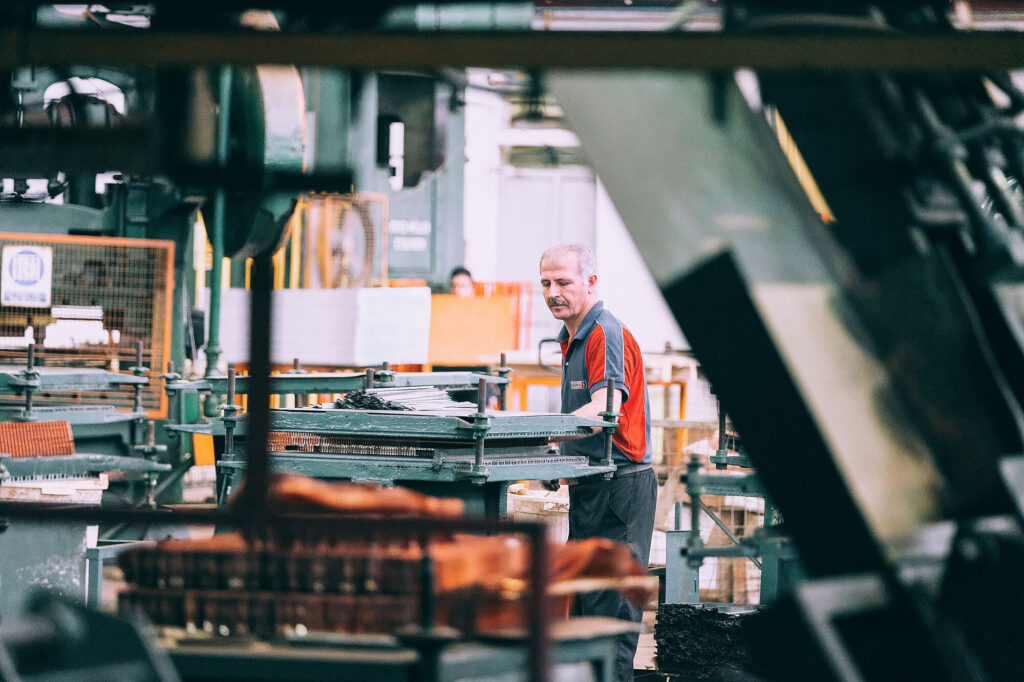 SpokenHere Translators Ready to Support Your Manufacturing Language Service Needs
In the fast-paced world of manufacturing, accurate communication is paramount. Machine translation alone is not sufficient, and relying on it can lead to catastrophic consequences. To ensure the safety of employees, the success of international collaborations, and the effectiveness of technical document translation, manufacturing companies need to invest in knowledgeable, industry-savvy language services is a must.
At SpokenHere, we have an experienced team of technical translators in more than 300 supported languages. We understand the importance of effective communication in manufacturing, and we are here to empower your global operations with linguistic expertise. Contact us today for a consultation and take the first step toward ensuring precision and safety in your manufacturing operations. Your success is our priority, and we're here to support you every step of the way.