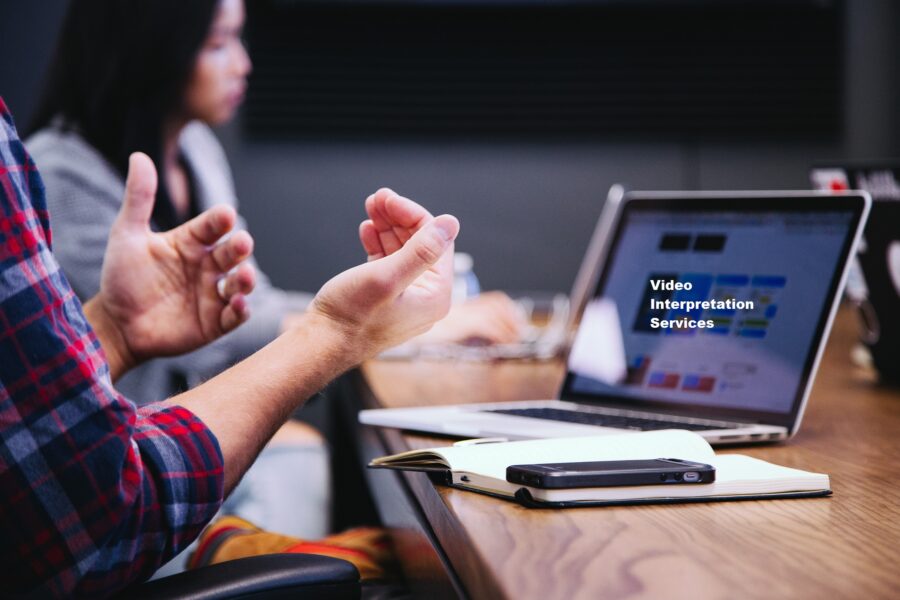 While many language interpretation requests are fulfilled onsite, less common language needs as well as the highly demanded languages are more easily met over phone and video. SpokenHere is proud to continuously provide high quality, comprehensive language services through our Over-The-Phone Interpretation (OPI) and Video Remote Interpretation (VRI) services. The advantages of over-the-phone and video remote interpretation are the significant reduction in cost compared to onsite interpretation and easy access since it is available on-demand.
We are excited to announce that as of Monday, Oct. 28, 2019 we are now offering additional hours for clients needing one of those highly demanded languages – American Sign Language (ASL) – through our Video Remote Interpretation program.
Previously, our on-demand ASL service hours were available Monday through Friday between 8:00 AM – 8:00 PM EST. Our extended service hours for this pilot program will include those Monday through Friday hours.
New Hours for ASL Video Remote Interpretation
Monday through Friday, 7:00 AM – 11:00 PM EST
Saturday, 10:00 AM – 6:00 PM EST
Why Does This Matter?
American Sign Language interpreters are both hard to find and they usually charge premium hourly rates for onsite interpretation. When you need an ASL interpreter for maybe 30 minutes of a doctor's visit, you would have to pay for 2 hours of on-site interpretation time because of their travel costs. Plus, those on-site interpreters require a minimum of one week notice for an in person appointment. When you request an ASL interpreter through SpokenHere's Video Remote Interpretation services, you avoid all of those issues and pay a fair rate for only the time that you are connected to the interpreter. It's on-demand, so no scheduling is needed.
Fun Fact: A recent report shows that our average connection time for OPI and VRI services is only 15 seconds!
To learn more about Video Remote Interpretation services for the deaf or hard of hearing, see our resources below:
According to federal civil rights laws, certain businesses are required to provide effective communication with people who are deaf or hard of hearing. This could include medical offices, police stations, schools, financial institutions, and workplaces. https://www.nad.org/resources/technology/video-remote-interpreting/
The National Institute on Deafness and Other Communication Disorders (NIDCD) states that as many as 37.5 million adults have reported some trouble hearing (about 15% of the US population). Nearly 25% of adults over the age of 65 and 50% of adults over the age of 75 experience hearing loss that is disabling. https://www.nidcd.nih.gov/health/statistics/quick-statistics-hearing
In the United States of America and Canada, American Sign Language is widely used by those who are deaf or hard of hearing. Approximately 250,000 – 500,000 people in the US and Canada use ASL as their primary language. https://www.leadwithlanguages.org/lwl-language/american-sign-language/