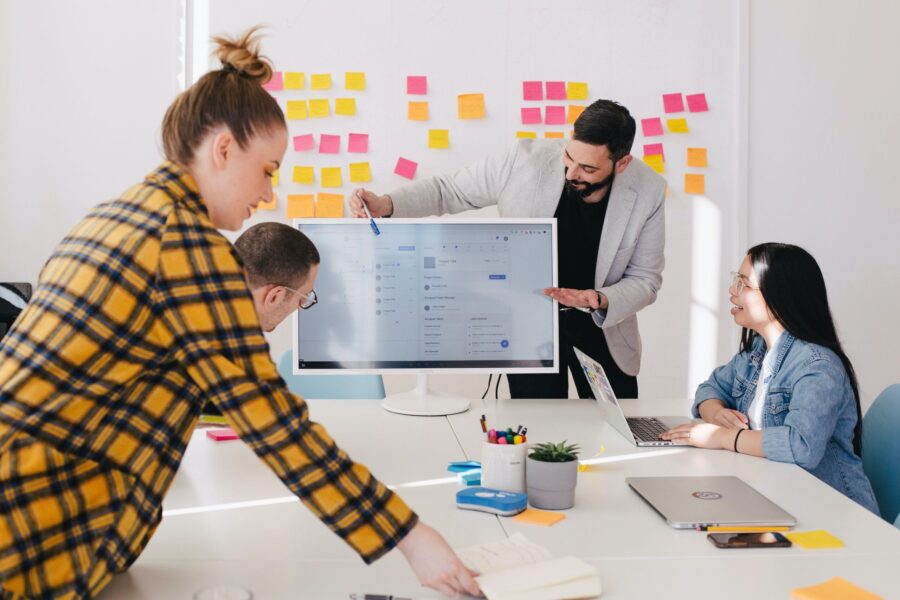 How Language Services Give You an Advantage in Creating a Multicultural Team
Multicultural teams are on the rise. More companies are focused on how to attract and retain an exceptional, collaborative workforce no matter where they live or what their cultural background is. Language services can be used to attract and hire a diverse workforce, communicate with employees and customers, and increase engagement and retention. This simple step can elevate the appeal of your company and allow you to meet the ever-growing demand for multicultural talent.
The benefits of hiring multilingual/multicultural employees
Hiring multilingual employees can have a significant impact on the growth of your business. Globalization, migration and the increase in a multilingual population have made companies realize the importance of having a workforce that is culturally diverse. Having a diverse workforce can help you grow your business, improve communication, and make it easier to connect with key new customers.
The key benefits of a diverse team include:
1. Unique Point of View
A team of people with diverse backgrounds offers a mix of skills, ideas, and viewpoints that can help with things like product development, user experience, and customer support. Their insights can improve your business intelligence, enabling you to make better decisions, and to understand new target audiences better.
If you are trying to break into a multilingual customer base that you haven't connected with before, having this diverse team can be hugely beneficial!
2. Elimination of Cultural Barriers
If your business is expanding globally, you may face cross-cultural barriers that you might not have been aware of. The right employee with experience in that country or region could help breakdown barriers and deal with linguistically/culturally sensitive projects.
In fact, having an inside perspective into the cultural context of your target audience can save you a LOT of headaches! Even some of the biggest corporations in the world have made colossal translation blunders in their marketing efforts. Having professional translators and more diverse perspectives could have prevented these disasters easily!
3. High Productivity
Numerous studies have shown that bilingual and multilingual individuals can switch between tasks faster and with ease when compared to those who speak only one language. In a fast-paced working environment, this flexibility is invaluable.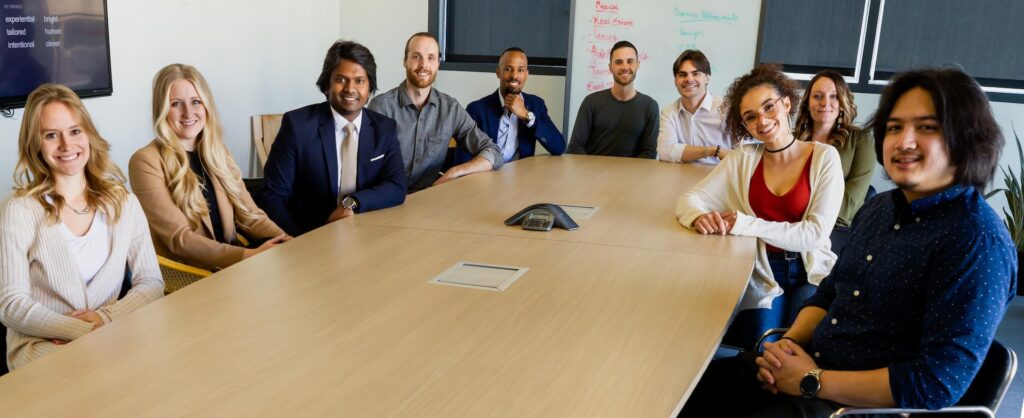 Create a Welcoming Company Culture
Attracting and retaining top talent begins with your company's culture. We are not talking about having games and free lunches necessarily — though those are nice too! One of the advantages of having a multicultural team is that it opens up opportunities for cross-cultural collaboration and higher efficiency. A diverse workforce means combining many cultures, different experiences, and diverse ideas with each other. This combination adds a different dimension to your team performance. Your company's culture can celebrate individuals and their differences even in small ways, such as recognizing holidays like Diwali for your Hindu employees.
Culture starts at the top with your executive team setting expectations for employees and creating a foundation for success. The attitudes of company leadership will naturally cascade to the rest of your team. Your culture's goal is ultimately to keep a team engaged, motivated, and productive, so speaking their language is crucial. Language services are helpful for onboarding and training new employees. They can be given a choice either to speak in their native language or continue with something that's more widely spoken in a broader sense, such as English or Spanish.
Among leaders in your organization, there should be education and a learning mindset toward understanding common aspects of each nationality represented within your team. For example, German and Japanese citizens may tend to be more serious, literal, and consistent, while Spanish or Canadian employees might use more humor, sarcasm, or teasing when communicating.
Language Can Be an Obstacle or an Opportunity
While languages are usually considered an obstacle to communication for multicultural teams, they can also create opportunities. Communication breakdowns can create tension and a lack of trust among those who don't speak the same language. Both language and cultural barriers can slow a team down and increase the cost of decision-making. Built into your company culture is an understanding that there are nuances of communicating in a way that everybody understands. So how do you attract and retain top talent despite native language differences?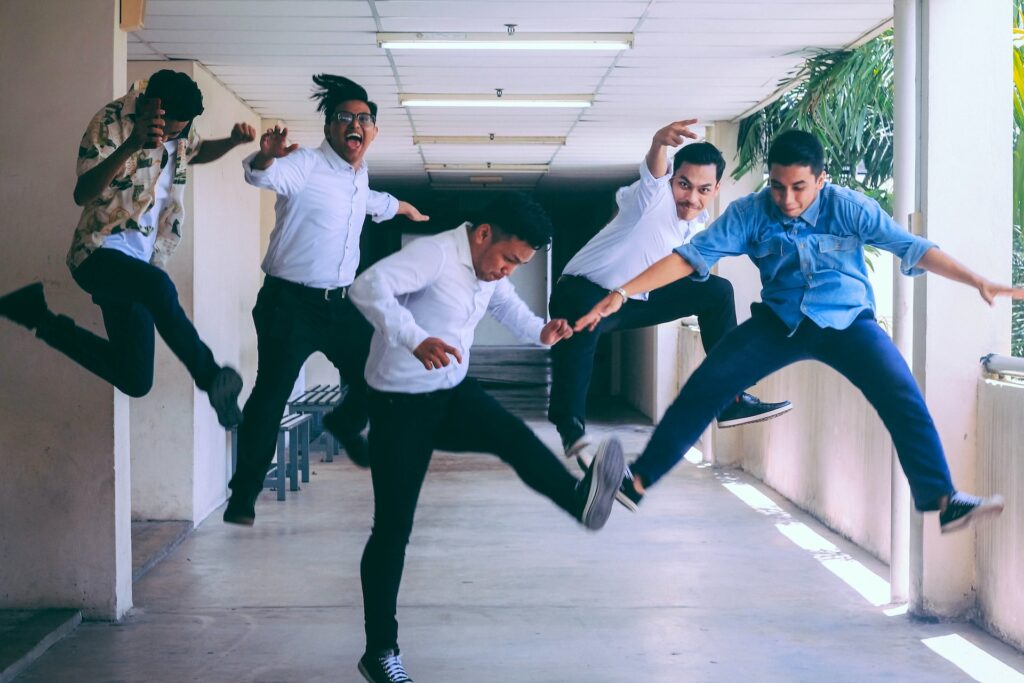 Attracting Multicultural Team Members
A diverse workforce is a key contributor to business success. Attracting and retaining talent from diverse backgrounds will be essential for many companies in the future. In addition, it can help you win new business and make your brand more culturally inclusive.
Here are a few ways to you can attract multicultural talent:
Create tailored recruiting messaging to attract more candidates and make it easy for applicants to apply.
Be proactive about reaching out and trying to attract multicultural candidates to your company for a variety of positions. At the very least, you can post openings on social media, and share job descriptions on these sites as well.
Consider getting involved in organizations specifically geared to attracting global employees. It will help put you in front of people who may not have thought about applying to your company before, or might not have heard about it through other means.
The first step is to listen, or rather hear. Once you know what they are looking for in an employer and their career intentions, you'll be able to decide how your company can become a better fit for them. Depending on the kind of job description you need to find a candidate for, you can then recruit in specific countries/regions or search globally by using industry-specific job boards.
Provide onboarding/training and HR documents in native languages
Attempt to minimize the language barrier by designating one that everyone speaks as a first or second language (English, French, another internationally known language).
Let the team know that it's alright to ask others to repeat things. And it shouldn't be seen as offensive to ask someone to repeat something since accents and proficiency are not perfect for anyone.
For "intensive" meetings with ESL employees, consider having a remote interpreter available to help speed up the process and allow everyone to feel understood (without repeating)
Language services can be used for diverse workforces to Attracting/Hiring/Onboarding. As a result, it's wise to keep a few key things in mind during your hiring process.
In your job posting:
open up the eligibility beyond your country's borders (if the position is remote),
discuss the culturally rich company culture that already exists
highlight accessibility resources such as having remote interpreters available and documents translated
During the interview:
focus on experience, performance in the interview (e.g. communication skills, openness, etc.),
qualifications, eligibility for work visa permit, and language proficiency
if the candidate is an ESL speaker, consider translating the emails into their native language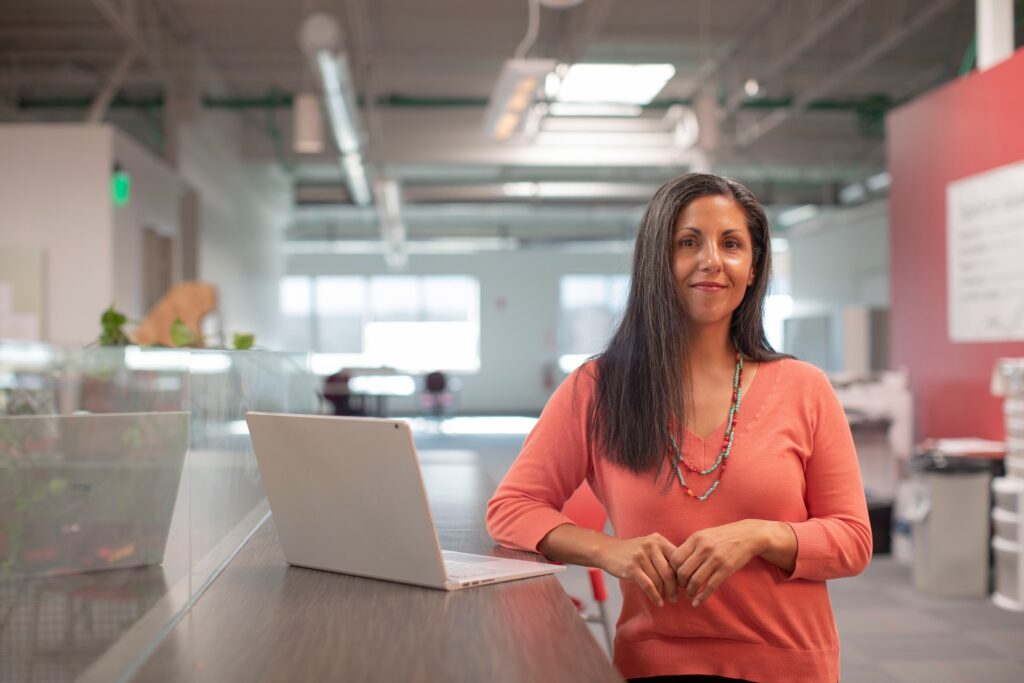 Conclusion
Language Services provide you with a way to attract and retain a top-notch team. We can help you find workers that match your culture, keeping employees happy while they contribute to your success. You've built a great business, and now your company is ready to reach the next level. But you need multilingual employees who can communicate in more than one language!
When your HR team partners with SpokenHere Language Services, we provide the interpreters and translations needed to attract top talent. This keeps your costs low so you can focus on running your business.
At SpokenHere, we love languages and celebrate different cultures everyday. We know that a multicultural team brings new perspectives from around the world, which can lead to better problem-solving, more innovation, and cohesion. If you're ready to discover how we can help you YOUR business, get in touch with us! You're a few quick steps away from setting the foundation for a successful, multicultural team!