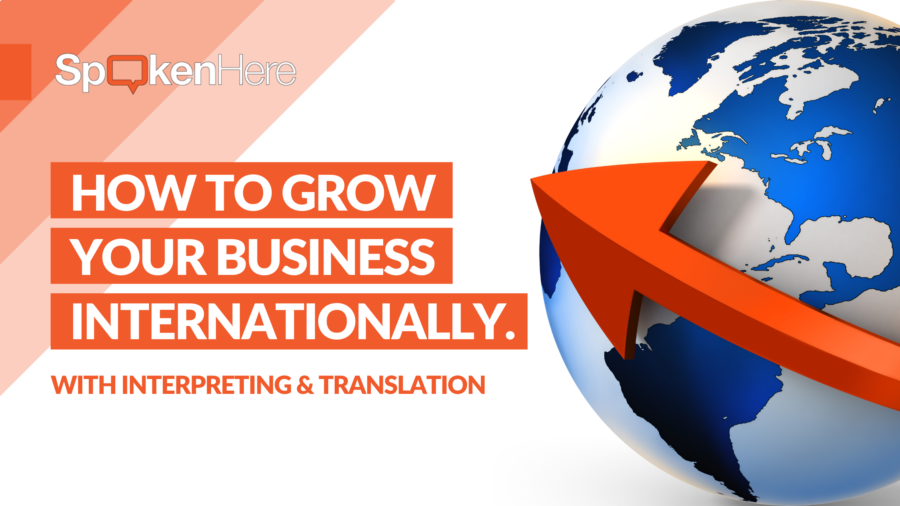 A critical ingredient when planning to expand your business internationally is language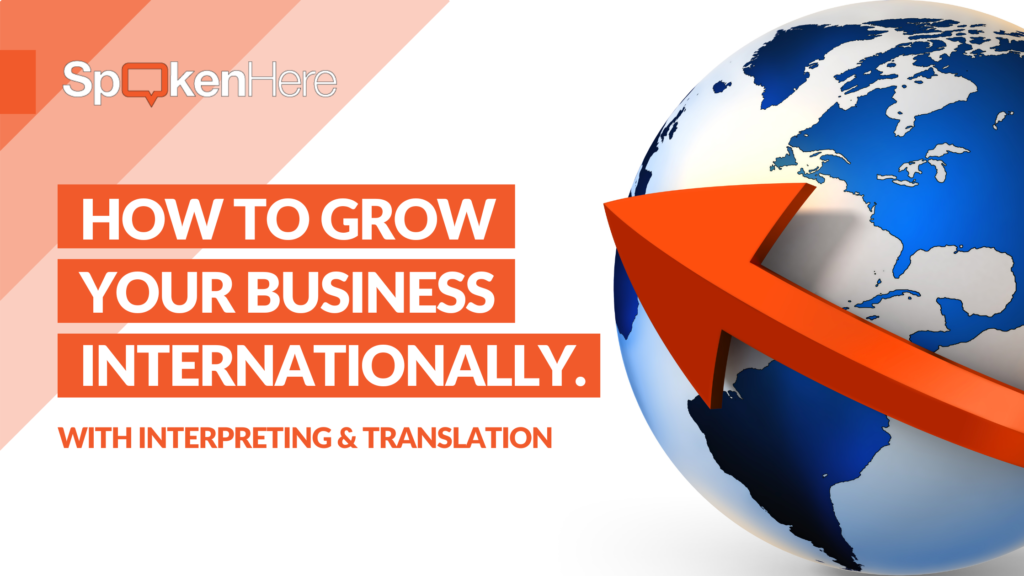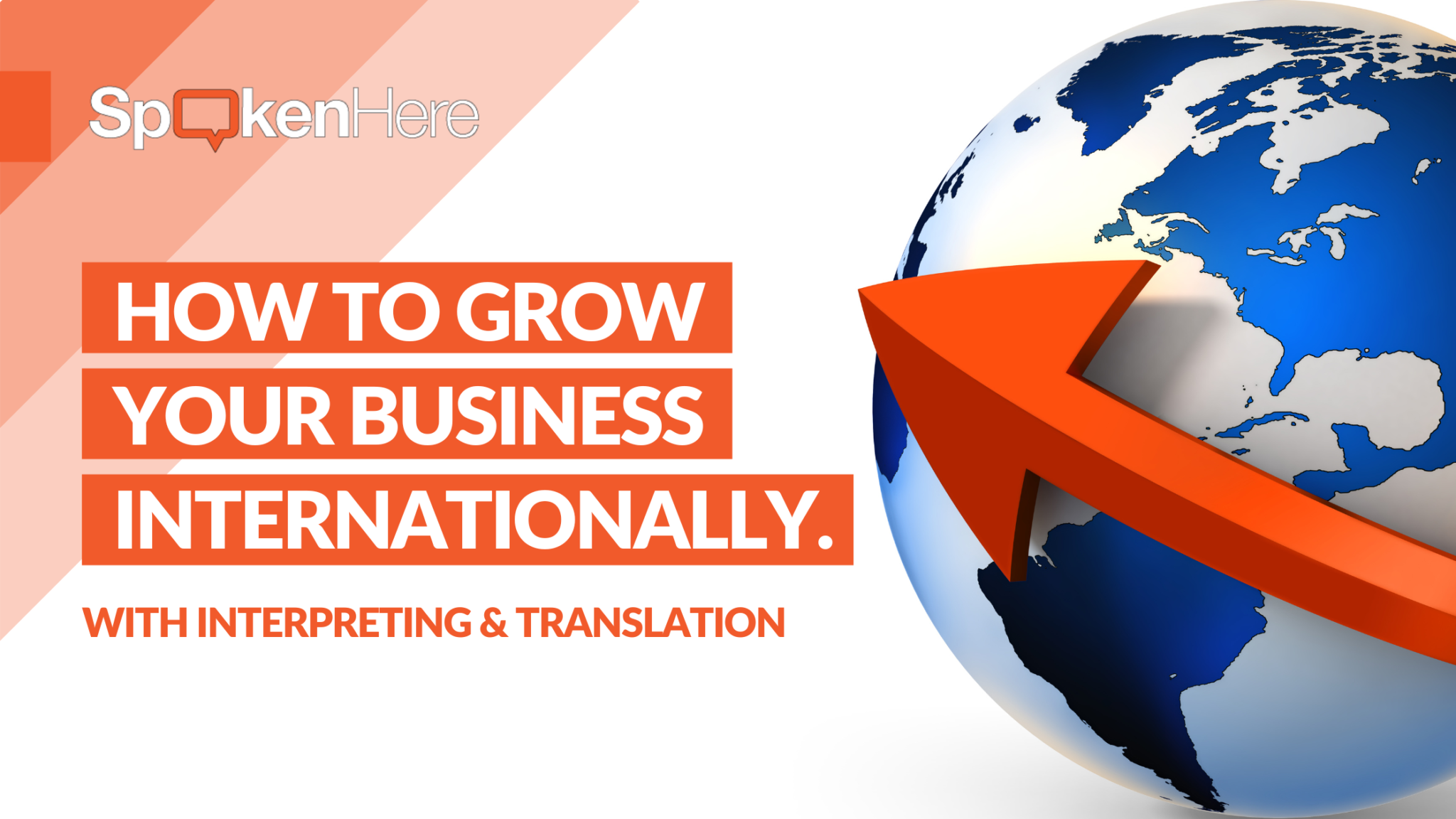 If your business is ready to spread its wings and expand to new markets, you may be contemplating the best ways to plan for success. If you plan to expand your business internationally, or even reach new markets within the U.S., the key is to speak their language. Language barriers should not limit your company's potential for growth, or limit the groups and cultures that can benefit from your products or services.
According to the U.S. Census Bureau, a staggering 60 million Americans (over the age of five) speak a language other than English at home. That's 20% of the U.S. population!
It's clear that even expanding within the domestic market requires more diverse language awareness than it used to. And not surprisingly, expanding into global markets requires adapting to limited-English communicators even more.
Good Communication is a Key Factor in Global Business Expansion
Clear communication, and being understood, is at the core of every business interaction. Whether you are presenting a sales pitch, onboarding a new client, or providing any other form of written or verbal communication, language barriers can limit you tremendously. So where does that leave your potential clients with limited-English proficiency (LEP) or no English at all?
Even if your prospective LEP customers have a basic understanding of English, building a successful relationship with them will be nearly impossible while language barriers persist. To break down those language barriers, a business will need the help of professional interpreters and translators.
As you begin to build your strategy for domestic or global business expansion, there are quite a lot of areas to consider where partnering with professional interpreters and translators is a critical factor in setting your expansion plans up for success.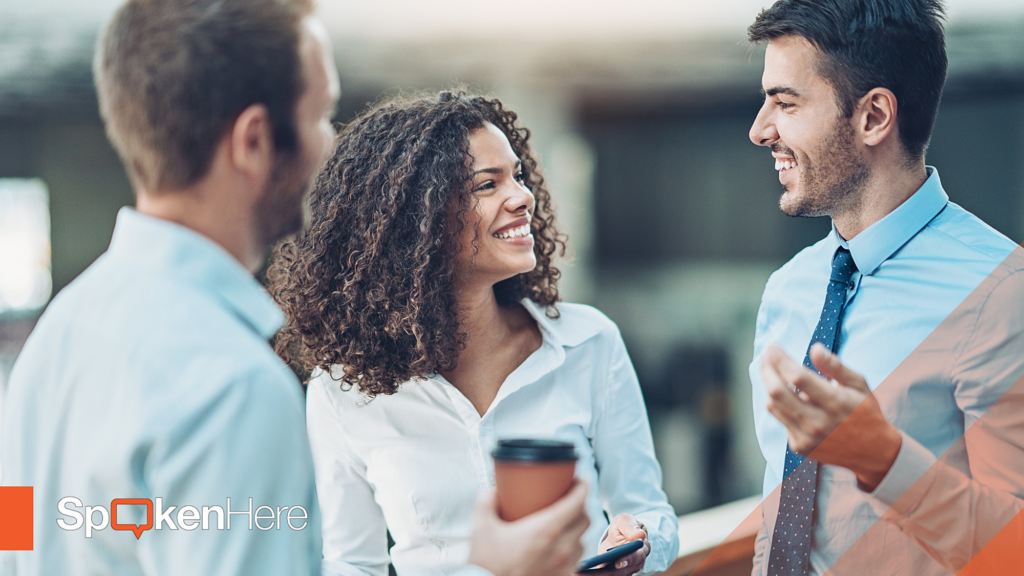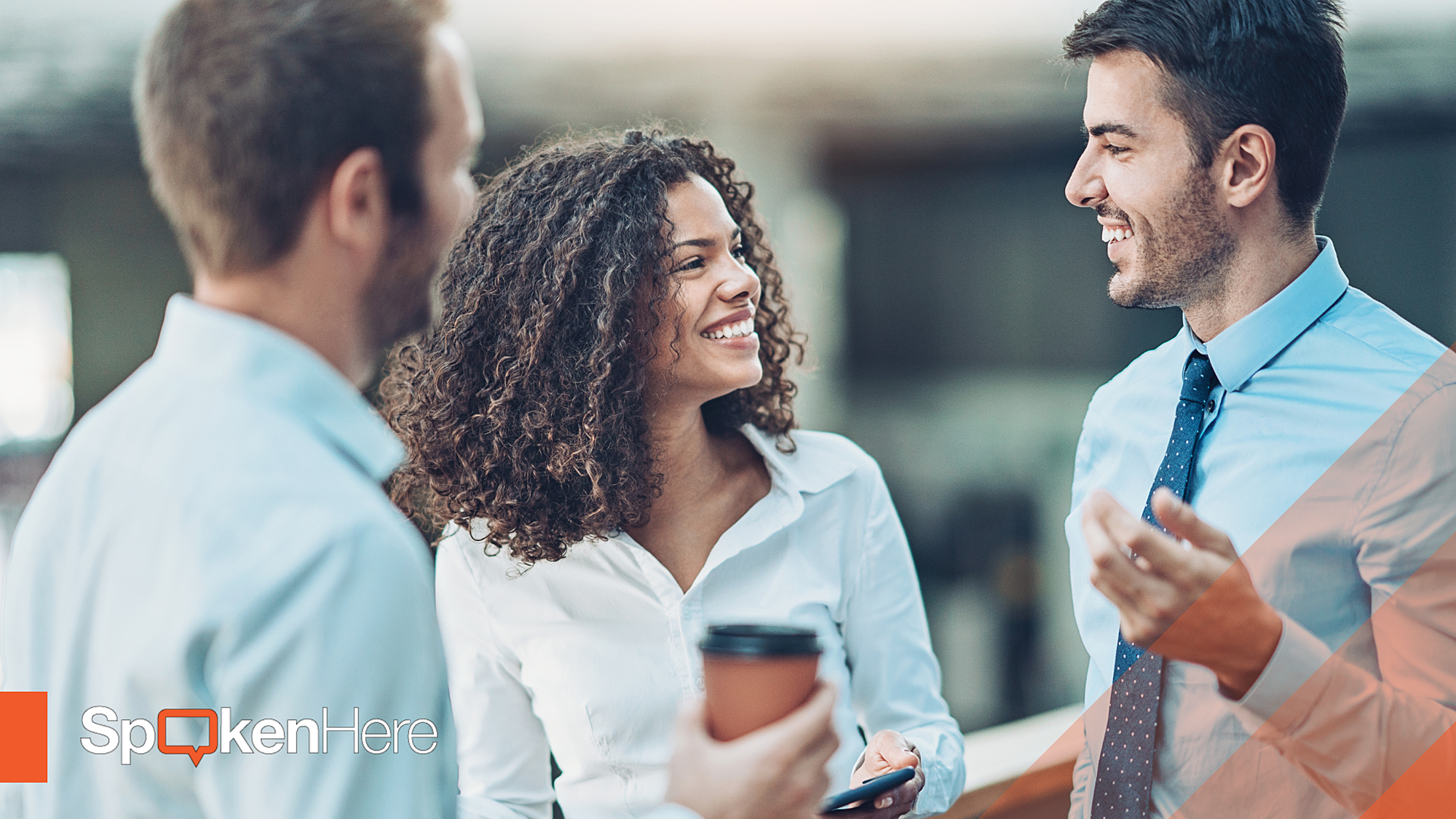 Growing your brand awareness and confidence
When non-native English speakers are interested in your product or service, the impression you make when they first encounter your brand is much more likely to fall flat if it is not customized for their cultural context and language. Prospective customers can quickly tell when your branding is not designed to connect with their culture. Simply translating your current messaging to the target language, without the guidance of an expert in the nuances of the culture and expectations of the group you are targeting, has the chance to flop because it lacks contextual awareness.
Retooling product/service offerings for new markets
A business that has a successful product or service in their current market will often find that it's necessary to modify or retool their offering when expanding to new markets so that it will appeal and connect with those new potential customers.
A great example of this is how VelocityEHS recognized the potential in offering their online training courses in multiple languages as their current clients began to expand globally and needed to train new employees in other countries. In this video, you can learn more about how they were able to expand their business with the help of our translation project team.
Marketing to prospective customers
Marketing to prospective LEP customers involves much more than merely translating your current advertising into their respective languages. Many phrases, slogans, and terms that are used in the U.S. are not used in other cultures. This means that a company also needs to take cultural, linguistic, and non-textual components into account when adapting the message, product, or service for another country or locale. This is called localization and it requires a language professional who is an expert in both the language and the culture of the target locale. When businesses fail to do this, they often run into trouble. Just look at some of these notorious Google Translate fails that have left marketing campaigns in disarray!
In today's business world your website is often your storefront and is the first thing that most of your future customers will see about you. If they cannot navigate your website in their own language, it could deter them from looking further into your product or service, regardless of its quality or reputation. Customers are far more likely to do more business with you when they can read product/service descriptions, understand subscription plans or payment options, and interact with you in the language they're most comfortable in.
Engaging with potential customers
For some industries, particularly for B-2-B and high-ticket sales, landing new clients requires a lot of direct engagement to build trust and confidence with the potential client. This can include anything from answering questions, to giving detailed sales presentations, to negotiating terms of service. This is an area where interpreters can make a big impact when expanding to foreign markets.
For example, our client Sphera recently used SpokenHere remote simultaneous interpreters to assist them when going after an important potential client in a French-speaking country. Instead of using their internal staff from a different department that spoke French, they chose to use our professional simultaneous interpreters for their big sales presentation so that their very best salespeople could do the presenting with a seamless interpretation for the client via a headset. And it worked- they won the contract!
Negotiating the terms of a business deal takes a lot of strategy and clear communication even when both speakers comfortably speak the same language. Language barriers make negotiations even more complex. As a result, interpreters are a critical ingredient to successfully negotiating with potential customers that speak a different language.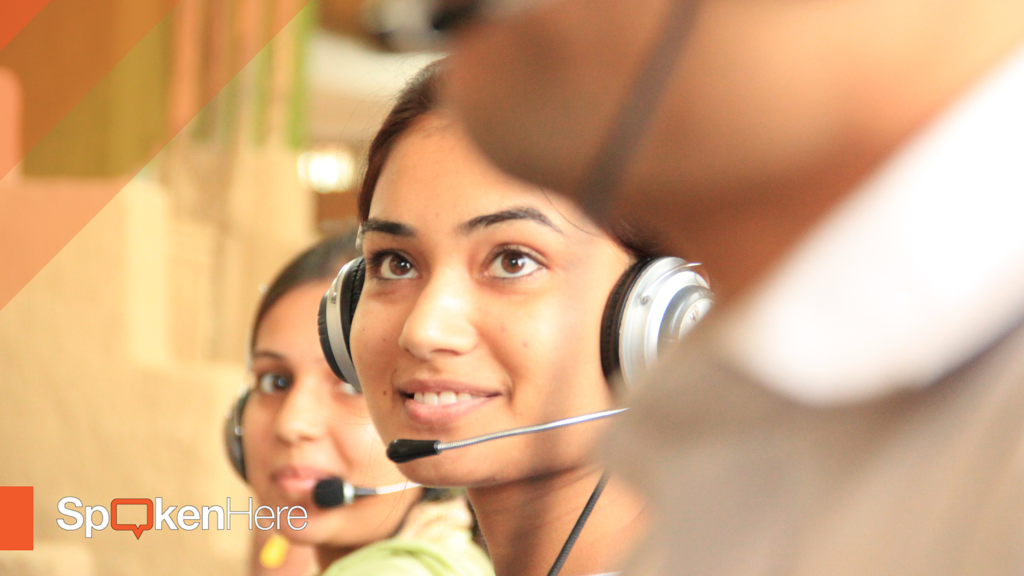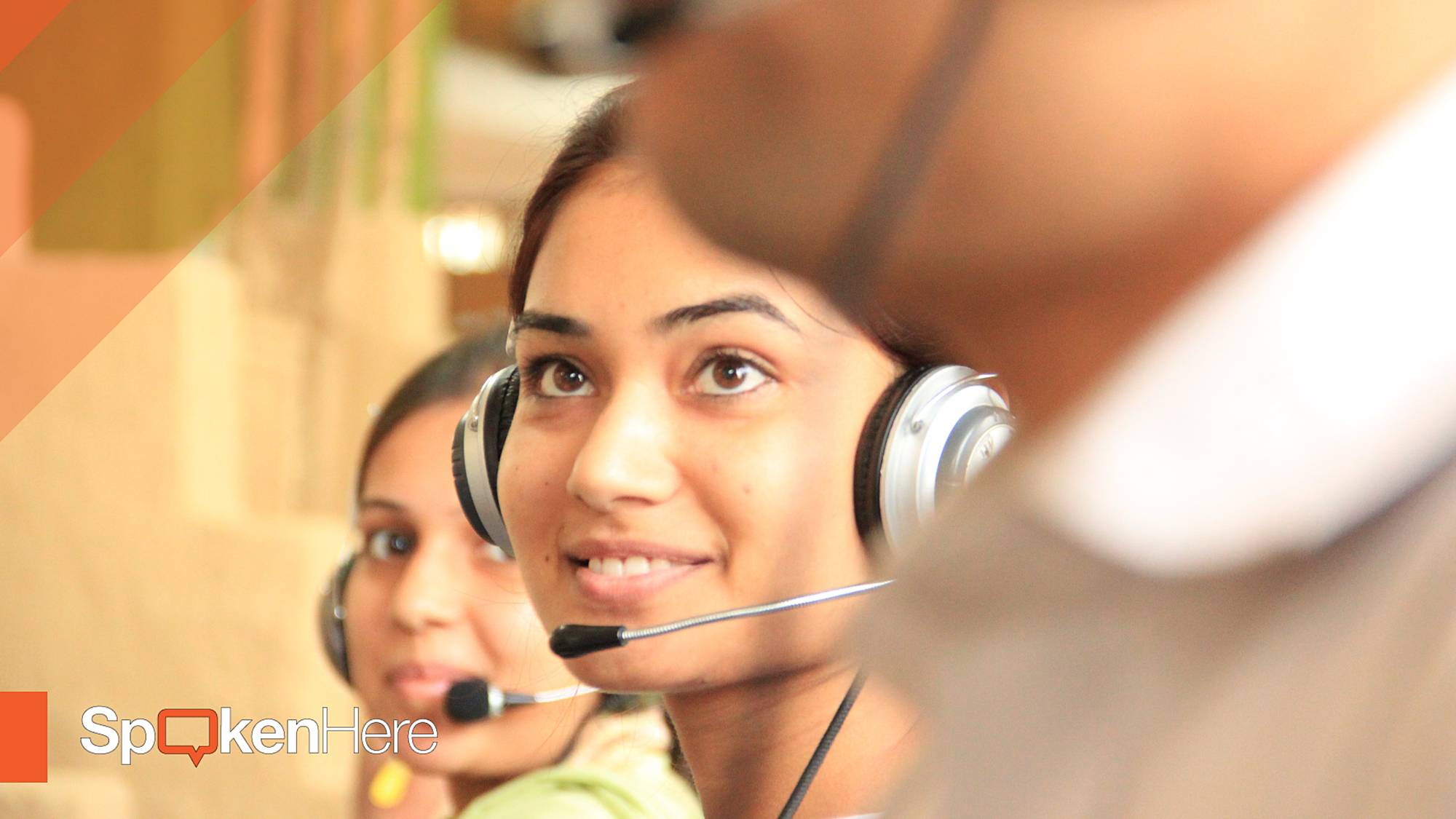 In addition to utilizing interpreting when negotiating and establishing new business deals, there are many important business documents that need to be translated into the preferred language of a potential customer. These will include things like:
Contracts
Legal documents localized for the target country
Patents
Business reporting documentation
Recruiting and Training
The modern workforce is more diverse than ever, especially in the U.S., where international and multilingual teams are pretty common. It's important for any business to ensure that every employee understands the company's policies and guidelines. If some of your employees have LEP, only providing employee training and supporting documents in English can lead to misunderstandings and problems in the future. Also, the rise in remote working and outsourcing are allowing more and more businesses to recruit employees from different countries and linguistic backgrounds. In order to have access to the best talent in the market, you'll need to be able to adapt your HR processes as well as application forms, job descriptions, and other employment documents to different languages.
Take a look at this example of how we helped our client, Monogram Foods, develop stronger relationships with their multilingual workforce.
Find a True Language Services Partner for Expanding Your Business
Successfully expanding your business requires forethought, strategy, and a strong language services partner. While you may be tempted to cut costs and find ways around using professional interpreters and translators (or dare we say it, Google Translate), this consistently results in poor outcomes. At SpokenHere we have expertise in partnering with businesses to help them grow and thrive. In addition to supporting over 250 languages, and having our ISO 9001 certification to guarantee strict quality control, we have built our reputation on strengthening and valuing relationships with our clients. After all, relationships are at the heart of what we do.
If you're interested in learning more about how SpokenHere can help you expand into new, diverse markets, don't hesitate to reach out! We would love to walk you through a plan to take your business to the next level.