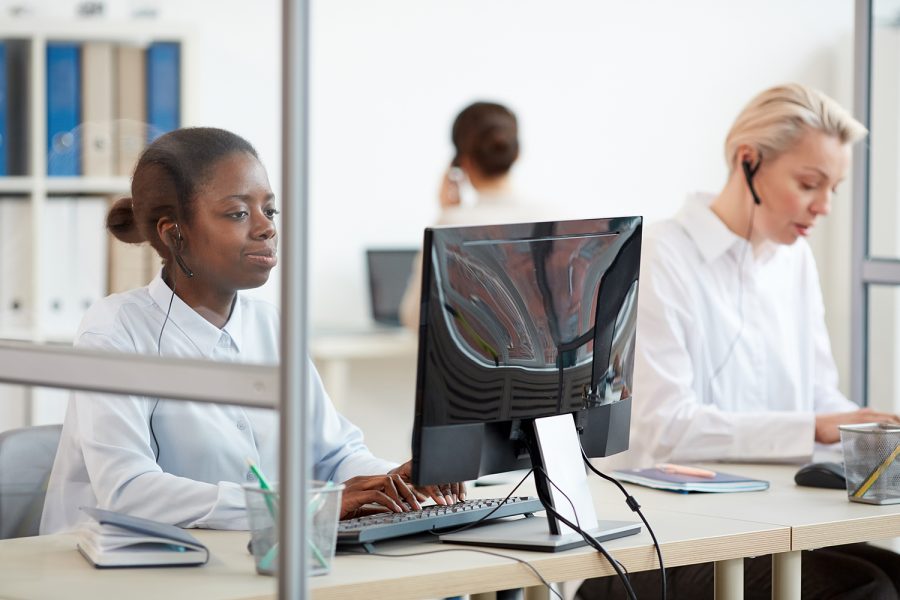 We all know that feeling when we call a business to get assistance only to feel unheard and more confused than when we first made the call. We get lost in the option paths of numbers where we just end up pressing 0 to get to an operator. From there, we may be placed on eternal hold and will hardly ever get any answers to our concerns. Poor customer service and call retention is already a frustration that many consumers deal with on a regular basis. Businesses that continue to let these negative things happen risk loosing customers, time, and money.
Now, add in a component of where the customer does not speak English but needs to be serviced in the same manner as a customer who is fluent. The exasperation level rises even more because now, there is a barrier between the customer receiving help and the company being able to provide translations. To be a true customer-oriented business, you must adhere to the needs of your customers, especially when they call for various reasons. On top of that, your business needs to be able to provide services that meet the needs of speakers of other languages. Keeping these important aspects in mind will help improve your caller satisfaction and prevent them from feeling unserviced.
Why Caller Satisfaction Matters
Telecommunications is still one of the most popular ways that businesses and their customers connect with one another. Customers may call in to receive technical support, provide feedback or simply inquire about the company. This call and their experience can mean the difference between satisfaction and disappointment. It is the company's job to ensure they always feel assisted and satisfied.
The customer should always be the number one priority for businesses. We all know that great customer service should be evident when helping customers over the phone. However, is your business meeting the needs of customers whose English is a second language? Have you ever tried going through the steps of your own automated systems to see how customers experience calls in your queue? Place yourself in the shoes of these language learners for a moment and see if your company is meeting the demand of their global need in the business world:
Does your automated system give callers options in their targeted languages?
Do you have a survey for them to access at the end of a call in their language?
Is the technology that you use reliable and effective?
Are your employees trained in providing great service to your customers, regardless of the language barriers?
Do you have an experienced language translation service working with you to ensure you are always up to date with global needs and target languages?
If these are concepts that you have never thought of, your business is definitely falling behind in the world of caller satisfaction. Every company should evaluate the systems they have in place and determine if they possess all the components of servicing all customers from all backgrounds. Your service should be centered around the customer experience. Their experience should be personalized and catered to fit their language needs. Once this barrier is broken, they may truly receive the services they deserve. Accessibility to these services should not be difficult. Customers should be able to feel confident when they make a call to your service center to receive assistance; they should not feel neglected or frustrated because there are no services available in their languages. Once a customer knows you have taken the initiative to give them options like these, they will likely continue to do business with you and leave conversations feeling empowered and served.
Make Your Business Better
Now that you have seen the gaps that many businesses have in their calling systems, you want to incorporate these as soon as possible to improve your caller satisfaction. You want systems in place to prevent conflicts with your customers and their access to your company. In order to do this, you will need to expertise and quality work of a professional language translation service. They have all the effective tools and software that will help you bring your business to the level it needs to be in high caller satisfaction. They also have the resources to help train your employees with accurate and efficient education so that they may better provide for your customer needs.
Is your business in need of improving caller satisfaction? We can help you with enhancing your caller experience through our effective language translation services.