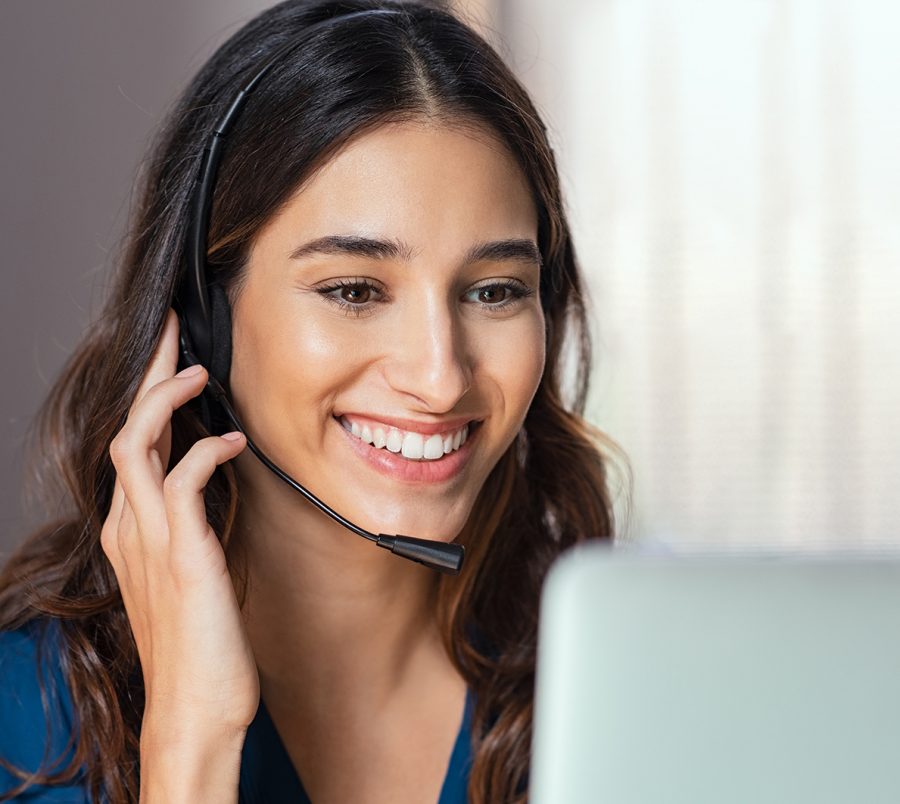 The United States is as diverse as it has ever been, and the number of non-native English speakers in the country is now over 20% of the population. As business becomes increasingly competitive, it is more important than ever that companies connect with their clients and employees effectively in languages other than English (LOTE). Translating web sites and company marketing materials is important, but sometimes oral communication is required.
That is where telephonic and on-site interpretation can be very helpful. First off, it is important to note the difference between translation and interpretation. Translation involves the conveying of ideas from one language to another in written form, whereas interpretation does the same orally.
There are several different types of interpreting, but we will focus here on the two most important: telephonic and on-site.
What is Telephonic Interpretation?
Telephonic interpretation, or OPI (over-the-phone interpreting), involves communication via a three-way phone call between two parties and an interpreter. The two parties to the call generally do not speak the same language well enough to understand one another, so the interpreter is on the line to facilitate the conversation.
This service is typically available on-demand, 24/7/365, and can support a large number of languages without much scheduling needed. Callers phone in to the OPI call center and give the operator their unique access code, which protects their account from unauthorized charges. Within a few seconds, they are connected with an interpreter in the language of their choice. Once all parties are on the call, the caller speaks to the opposite party normally, and the interpreter lets each party know what the other is saying. After the conversation is finished, the caller and the person or persons to whom they were speaking simply hang up. The caller is billed only for the time they use.
What is On-Site Interpretation?
On-Site interpretation is much different than OPI in that the interpreter is actually at the same location as the two parties needing to communicate with one another. This type of interpretation can be useful when there is a need to accompany the parties over a longer period of time, to multiple locations or for special events, such as a business delegation or tour group visiting from another country.
An on-site interpreting assignment can involve more than one interpreter, last more than one day and require expensive listening and transmitting equipment. On site interpreting is particularly useful in legal settings, such a deposition or court appearance.
What are the Advantages and Disadvantages of Telephonic Interpretation?
For the sake of time and efficiency, telephonic interpretation can't be beat. Since the service is available at all times, a simple phone call can connect people very quickly. The caller and third party can be in different locations and there is no need to deal with the logistics or expense of having to get the interpreter on site.
Telephones are accessible from anywhere in the country. Clients can call in and receive immediate assistance in their targeted language. With automated systems, businesses can set up options to where people calling in to them can simply press a number to either receive instructions in their spoken language or be directed to someone who can help them in their spoken language.
Of course, one disadvantage of using telephonic interpretation is the inability to read cues and body language that you normally would be able to with on-site interpretation. If one of the parties is trying to convey a particular feeling, but does not know how to do that through his or her words, it can be difficult to catch on to these cues over the phone.
What are the Advantages and Disadvantages of On-Site Interpretation?
Having an on-site interpreter for a client is one of the most preferred methods that clients appreciate from a business. During interviews, for example, the interpreter is able watch for bodily cues that cannot be detected with telephonic interpretation. An interpreter might be able to see if a client is confused and may require additional clarification. Body language is part of the way that humans communicate so having this service would be a good way to ensure effective language interpretation.
However, a big disadvantage to using on-site interpretation is the lack of resources and time. An on-site interpreter may not always be available when a client is in need. This is why the use of telephonic interpretation would be beneficial because the client can access someone at all times. On-site interpretation can also be very expensive. On site interpreters generally have high hourly rates and have their travel and lodging, when necessary, covered by the client.
Where Does Your Business Go From Here?
Businesses must review their options and decide which methods would work better and for what services. Both types of interpretation offer businesses accurate ways to provide services to their clients who need them in their spoken languages. It is also vital to remember that any foreign language services should always be conducted by a professional company. These companies have the resources and accessibility to provide businesses with the highest quality and efficient services to meet their clients' demands.