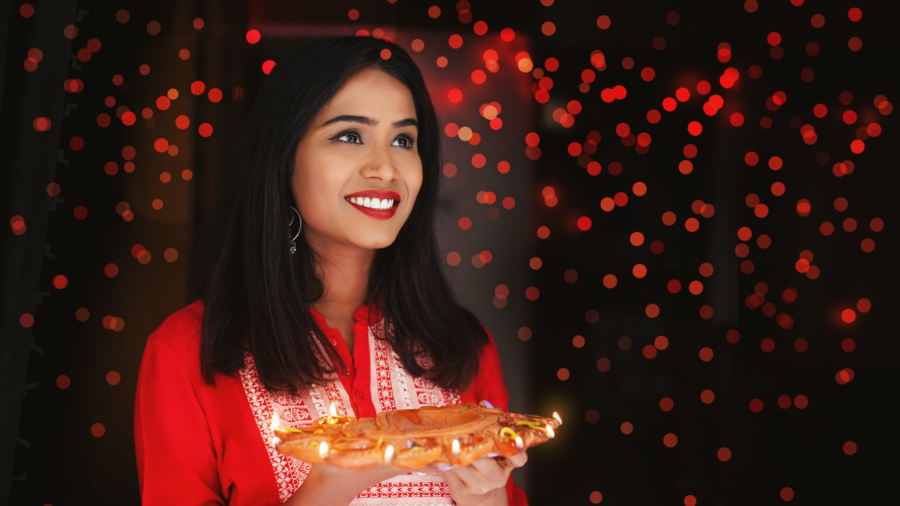 UPDATED: November 11, 2021
If you've visited any retail or department store in the last few weeks, you've probably noticed that the Christmas décor is out in force (and has been in some places since before Halloween!?) We're surrounded by the warm glow of lights on strings, the smell of pine wreaths, and the sound of Christmas carols. However, there are so many more winter holidays that exist around the world- maybe one of your coworkers or neighbors celebrates one of these and you didn't even know it!
Besides, who can say no to more reasons to celebrate? Here are a few holidays that are celebrated during the colder months in countries around the world.
Diwali Festival of Lights
Diwali is a five-day festival celebrated in the fall by Hindus, Sikhs, and Jains around the world, however it holds a different meaning and significance for each of the areas and religions that celebrate it. While there are some differences among the groups that celebrate it, Diwali does hold one common symbolism to them all – the triumph of good over evil and light over darkness. Families celebrate by illuminating their homes using clay or oil lamps and creating intricate designs made from rice or flour in front of doorways or shrines.
St. Nicholas Eve—Sinterklaas's Birthday
St. Nicholas Eve and Christmas are separate holidays in Holland. Celebrated on December 5, the night before Saint Nicholas Day, children in Holland wait for Sinterklaas to come all the way from Spain to deliver toys. In this tradition, Sinterklaas, rides a steamboat to the port and finishes his journey through the town riding a white horse. Instead of getting coal, the naughty Dutch children are said to be taken to Spain for a year to learn to be nice.
Hanukkah
For eight days and nights, Jewish people around the world celebrate Maccabees's victory over King Antiochus, who forbade Jews to practice their religion. The dates of Hanukkah change because this holiday follows the lunar cycle but it typically falls sometime in December.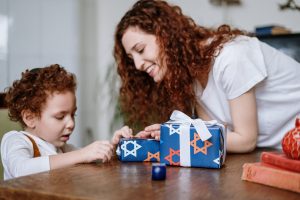 Hanukkah is celebrated for eight nights with prayer, the lighting of the menorah, and food. Families also celebrate by playing games, singing songs, and exchanging gifts. Potato pancakes, known as latkes in Yiddish, are traditionally associated with Hanukkah and are served with applesauce and sour cream.
Winter Solstice
The Winter Solstice occurs around December 21 and is the shortest day (longest night) of the year. People all over the world have celebrated this day for centuries with ceremonies and festivals.
In Iran, they have long celebrated this turning point and the return of longer days with Yalda Night. This festival has ancient roots, but today involves getting together with family and staying up all night (for those who can make it). They use this time to celebrate the end of the harvest season and pray for good luck in the coming year. Fruits and nuts are served alongside tea, and traditional poetry and myths may be read.
The Zuni and Hopi tribes of North America celebrate the solstice with a celebration called Soyal, also known as Soyaluna or Soyala. The Soyal celebration, which lasts for 16 days, includes ceremonies that signify bringing the sun back to illuminate the earth after the longest night of the year. Songs, prayers, and traditional dances with masks and costumes are performed to welcome the kachinas, or beneficial spirits that are believed to visit people during this time.
Kwanzaa
Kwanzaa is a holiday created by Dr. Maulana Karenga to celebrate African heritage and culture and is held December 26 through January 1. People gather with their family and friends to exchange gifts and light a series of black, red, and green candles. These candles symbolize the seven basic values of African American family life: unity, self-determination, collective work and responsibility, cooperative economics, purpose, creativity, and faith. It also includes a feast of faith, called Karamu Ya Imani.
Three Kings Day
On January 6, at the end of the Twelve Days of Christmas (yes, the ones from the carol), comes a day called the Epiphany, or Three Kings Day. This holiday celebrates the day the three wise men reached baby Jesus and gave him gifts. Celebrations include a feast with a King's Cake for dessert, which has a coin or a figure of baby Jesus hidden inside.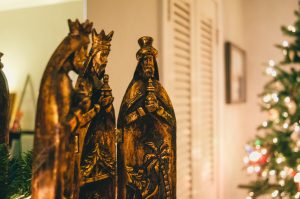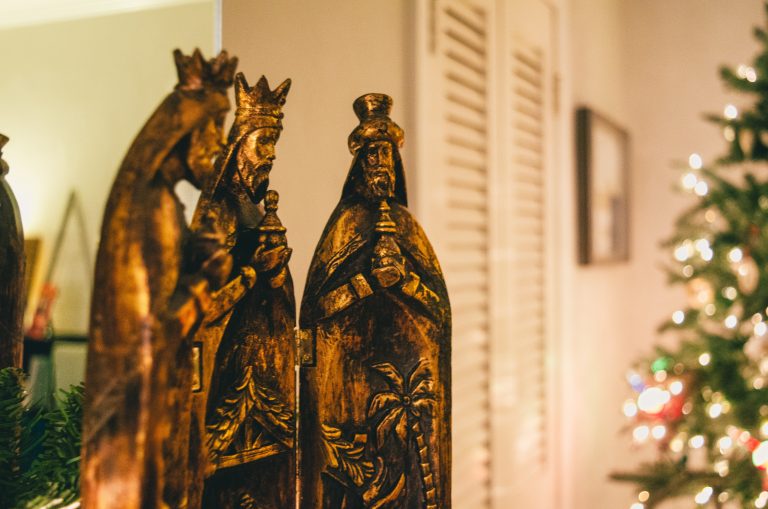 Three Kings Day (or Día de los Reyes) is primarily celebrated in Latin America and Spain. Many Spanish children receive their Christmas presents on this day. In Puerto Rico, before children go to sleep on January 5, they leave a box with hay under their beds so the kings will leave good presents.
Chinese New Year
The Chinese New Year is possibly the most important of the traditional Chinese holidays. It falls on different dates each year, sometime in January or February, depending on the lunar calendar. This celebration lasts for about 15 days, and although celebrated in winter, it is also called the Spring Festival because it marks the end of the coldest part of the year.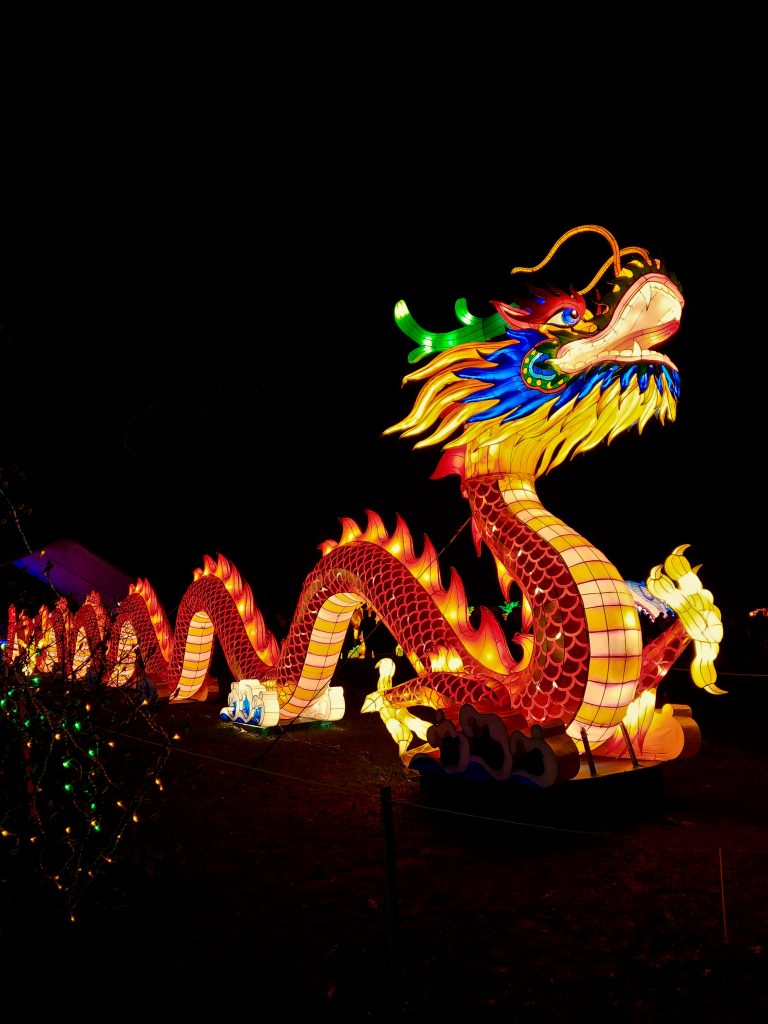 Marking this holiday involves going home to be with your friends and family. Celebrators hang decorations in red, the traditional color of the holiday, and give gifts wrapped in red packages. Chinese New Year celebrations include traditional dances, fireworks, and elaborate parades.
Maslenitsa
This Slavic holiday celebrates the end of the harsh winter season right before lent in March. Also known as Pancake Week, Maslenitsa is a weeklong holiday during which the Russian people eat blinis, thin pancakes covered in toppings that can range from sweet to savory. The round blinis represent the sun as it brings an end to cold winters. The celebration includes family gatherings, snowball fights, and community events, culminating in the burning of a straw effigy of "Lady Maslenitsa", who represents the winter season.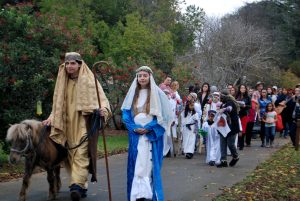 Las Posadas
In Mexico you can find people celebrating Las Posadas between December 16 and December 24. Families celebrate the journey of Mary and Joseph to Bethlem. Each evening during the festival, a child dressed like an angel leads a procession through the streets of the town. The festival culminates with a beautiful feast at the Cena de Noche Buena (Christmas Eve Dinner). Some of the traditional dishes include romeritos (baked shrimp), bacalao (dried cod fish), roast turkey, salad, and mounds of sweet and sugary buñuelos.  You can also find families in Guatemala and parts of the Southwestern United States celebrating Las Posadas
Winter Holidays are a Great Time to Connect
There are a wide range of worldwide celebrations that you may not have heard of. Taking time to learn about a few holidays can enrich your life. It can also help you gain a better understanding of and strengthen relationships with the people around you. And that's what we're all about, building better relationships.
Your multicultural employees and customers are sure to appreciate it when you wish them a happy holiday in their native language. And when you need to say more than just a few words, contact the SpokenHere team of Interpreters and Translators to help bridge that gap.
Whatever you believe in and whatever culture you are from, we hope your holiday season is filled with love and light!