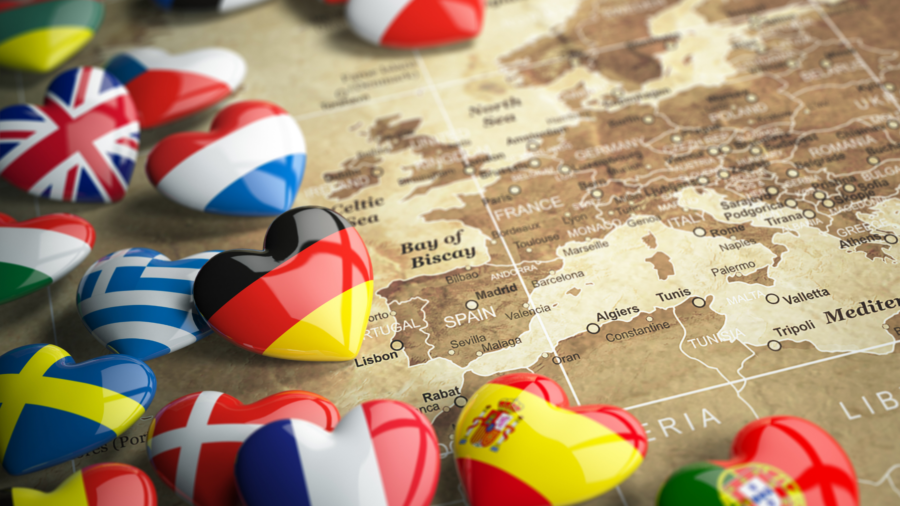 We Love Languages – it's more than just a tagline
We envision a world where differences in language do not keep people from building deep and meaningful relationships with one another. Over time, we've evolved how we think about what we offer our clients beyond the early idea of "we sell translations". On a tangible level, we provide translation and interpretation services, but what's really at the heart of what our work accomplishes, is helping to bring people together so they can be understood.
We've made it our mission to apply our expertise in foreign languages to help your business build better relationships with the people it values most. Our love for languages and building those relationships shines through in everything we do.
Born Out of Love
SpokenHere was born out of an intense love of foreign languages. Our Founder and CEO, Bobby Lahiere, participated in a student exchange to Vienna, Austria across two summers in the mid-1980's, after finishing his second year studying German at his high school. A flame of passion for international travel and languages was ignited during that experience that still burns brightly to this day.
After graduating from college, Bobby continued pursuing his passion by getting into the language services business. After 19 years of a largely successful partnership at another language service provider, Bobby founded SpokenHere in January 2011. The rest is history. Today more than 2000 clients on six continents rely on our professional written and spoken foreign language services.
SpokenHere's Core Values
We strive to reflect what we believe is most important in every interaction between our clients and our team. The following Core Values support our vision, shape our culture, and are a reflection of our identity:
People First – Relationships enrich our lives. They make what we do worthwhile. If we do the right things to grow and nurture relationships with our clients, our contractors, and our team, business will take care of itself.
Authenticity Matters – Being genuine in today's digital world is more valued than ever before. Down-to-earth, real people are who we want to build relationships with, because that is who we are at SpokenHere.
WOW with Excellence – We work to deliver a WOW experience to our clients, our vendors, and each other by striving for excellence in communication, execution, and ongoing support.
Integrity Above All – Openness and honesty form the foundation for everything we do. By being truthful about our pricing, capabilities, and commitments, we treat others the way we want to be treated.
Continual Growth & Learning – Always being open to listening and learning offers us the opportunity to grow as individuals and as a team, which allows us to strengthen our skills and relationships in language services.
Happiness – We have fun, laugh at stuff, don't take ourselves too seriously. These things make us better, healthier, more pleasant, and more enjoyable for everybody else!
Client Experience
Our relationship with our clients is about much more than translation turnaround times or improving satisfaction ratings. We aim to put our clients' needs and expectations at the center of what we do, and ensure that we are doing all we can to meet and exceed them in every interaction.
To make sure we are providing the best client experience possible, we focus on three cornerstones:
Personal Touch
We pride ourselves on being there when our clients need us. We respond quickly and listen to each client's individual needs with each client having their own dedicated account manager to oversee their projects. Our ability to customize translation and interpretation services to meet those needs is what sets us apart.
Constant Improvement
We are constantly evaluating our services and how we can make them better. While we are making small changes and improvements every day, some of the big improvements we've recently made include:
Launching a new website with a simplified client login page for quick access to our customer portals and helpful resources
Adding video conferencing capabilities to our remote interpreting platform
Expanding our ASL and Spanish on-demand video remote interpreting services to be available 24/7/365
Added Value
We have always viewed the relationship with our clients as a partnership, and our goal is to help our partners be more successful. In that spirit, we work hard to find new ways to add extra value to our service offerings. This year in particular, we have added two new programs that add value and convenience for our clients:
ReWords™ – our new client loyalty program offers VIP discounts and the opportunity to save even more as a client's translation needs grow.
A SpokenHere Client's Perspective – Youth Villages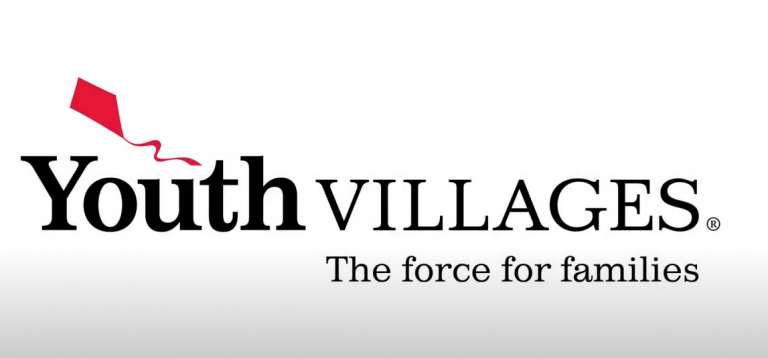 Youth Villages provides help for children and young people across the United States who face a wide range of emotional, mental, and behavioral problems. They work to find solutions that strengthen the child's family and support systems and dramatically improve their long-term success. Youth Villages helped more than 30,000 young people and their families last year.
As the number of communities they served grew and expanded across the United States geographically, they found they needed to communicate with families in a growing number of languages. They realized they did not have the internal staff to help with those conversations. As one can imagine, the families they are trying to support are facing challenging situations. In order to properly support these families, the Youth Villages staff needed to be able to communicate with them and put them at ease in a variety of settings. Youth Villages turned to SpokenHere for both written translation and remote interpretation services to help them continue to do their important work in our communities.
"Due to a lack of bilingual service providers, it can be difficult and sometimes impossible for non-English speaking families to find mental health services and counseling. By having access to SpokenHere, Youth Villages is able to provide family counseling to families who need it and to reach all parts of our community. It also allows us to connect them with resources. I have been very pleasantly surprised by how helpful and flexible they have been with my schedule. I would absolutely recommend SpokenHere to anyone at my company who needs translating services."

– Veronika Ackerman, Family Intervention Specialist, Youth Villages