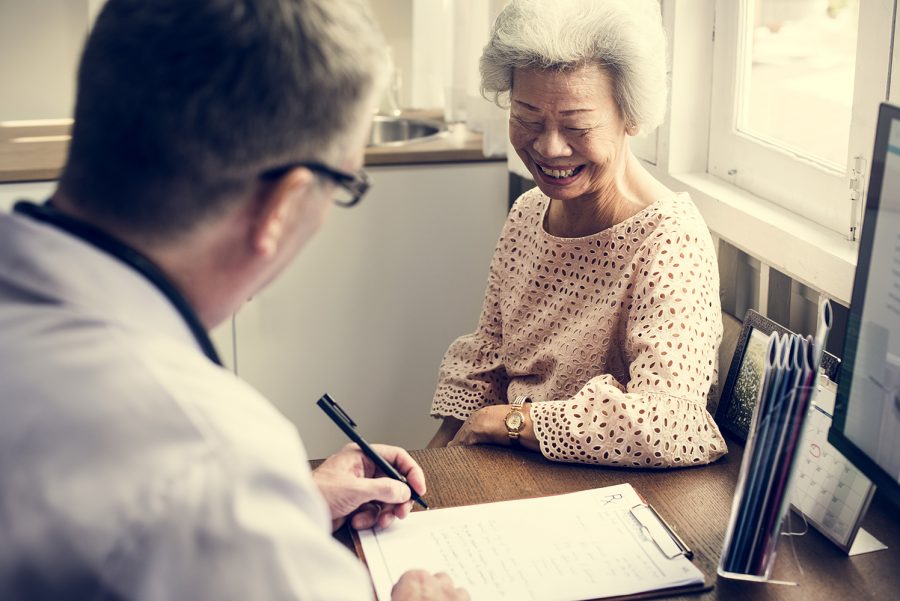 Your Patient Literature is Crucial.
Most healthcare providers would agree that patient literature is a critical touch point between themselves and their patients. Not only does patient literature encourage self-advocacy on behalf of the patients; it can answer many of the more common questions that are posed to physicians on a routine basis. This can prevent unnecessary office visits and make communications efficient, saving both time and money.
Clarity is Essential.
At its best, successful doctor-patient communication will cultivate a relationship that effectively promotes personalized care and a mutual understanding. In this day and age, this relationship usually begins when the patient goes online to read the patient literature provided on the healthcare provider's website. For people needing healthcare who speak a different language, trying to understand patient literature that is not translated jeopardizes the doctor-patient relationship before it even begins. This can lead to a frustrated, uninformed patient coming into a physician's office with countless questions that easily could have been answered had he or she been able to read the patient literature. Even worse, if the physician does not speak the patient's language, a translator must be found in order to make communication possible at all.
The Solution is Simple.
The good news is, this waste of time and money can be very easily avoided by having patient literature translated into languages your patients can understand. This simple solution will minimize or even eliminate superfluous communication; allowing both patients and physicians to use their time wisely and efficiently. Patients will be able to walk into their doctors' offices confidently, armed with knowledge regarding their health concerns and prepared to ask the right questions. In turn, physicians will be able to understand exactly what it is their patients need so that they can create an appropriate plan of care.
How Do I Go About Translating My Patient Literature?
While it may be tempting to cut costs by asking someone you know or work with versus hiring a professional to translate your patient literature for you, be cautioned that this is generally a bad idea. Language translation, especially in the medical field, is highly specialized with very specific jargon, tone, and syntax. When done incorrectly, it can cost you patients, time, and money. Choosing a professional language translating service is vital to ensuring that your patient literature is translated clearly and accurately. Simply put, your patient literature is a reflection of you and your healthcare facility; do you want to appear sloppy and uneducated or clean and competent?
The Importance of Comparing Your Options.
When choosing a company to translate your patient literature, it is important to do some research to find one that fits your needs. While there are many reputable companies that can very effectively simply translate text from one language to another, the benchmark of a truly great language translation company is that it can capture all of the nuances and specialized language of your industry. After all, because your patient literature is oftentimes the very first means of communication many of your patients have with your healthcare facility, you want it to be as professional and straightforward as possible.